Eq3 NEW YORK FLAGSHIP BUILDING
2019
EQ3's new flagship store located at 116 7
th
Ave, New York is designed to showcase the Canadian brand's modern furniture and products to a new American audience. The three-story building includes three floors of showroom space, a private office and terrace on the top floor. The approach to designing EQ3's flagship building was an exercise in studying the relationship between space and objects. The building's radical simplicity, with the repeating grid along the façades along 7
th
and 17
th
, use the grid as a framing device to frame vignettes of not only furniture, lighting, and accessories but also activity, gatherings and stories throughout the space. The EQ3 showroom spaces occupies three floors of the building — the main floor, cellar, and second floor. With an office, terrace and green roof located on the third floor.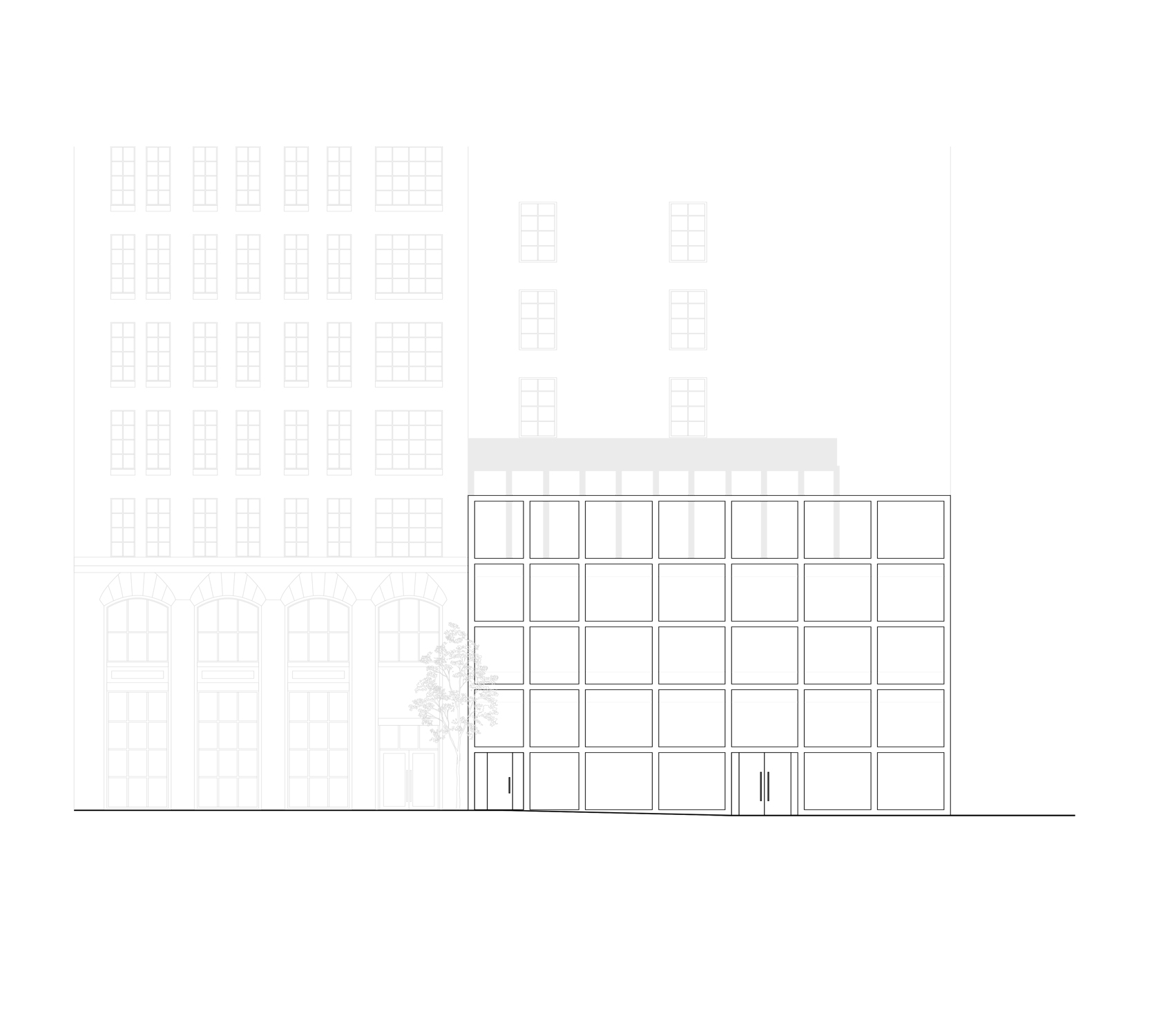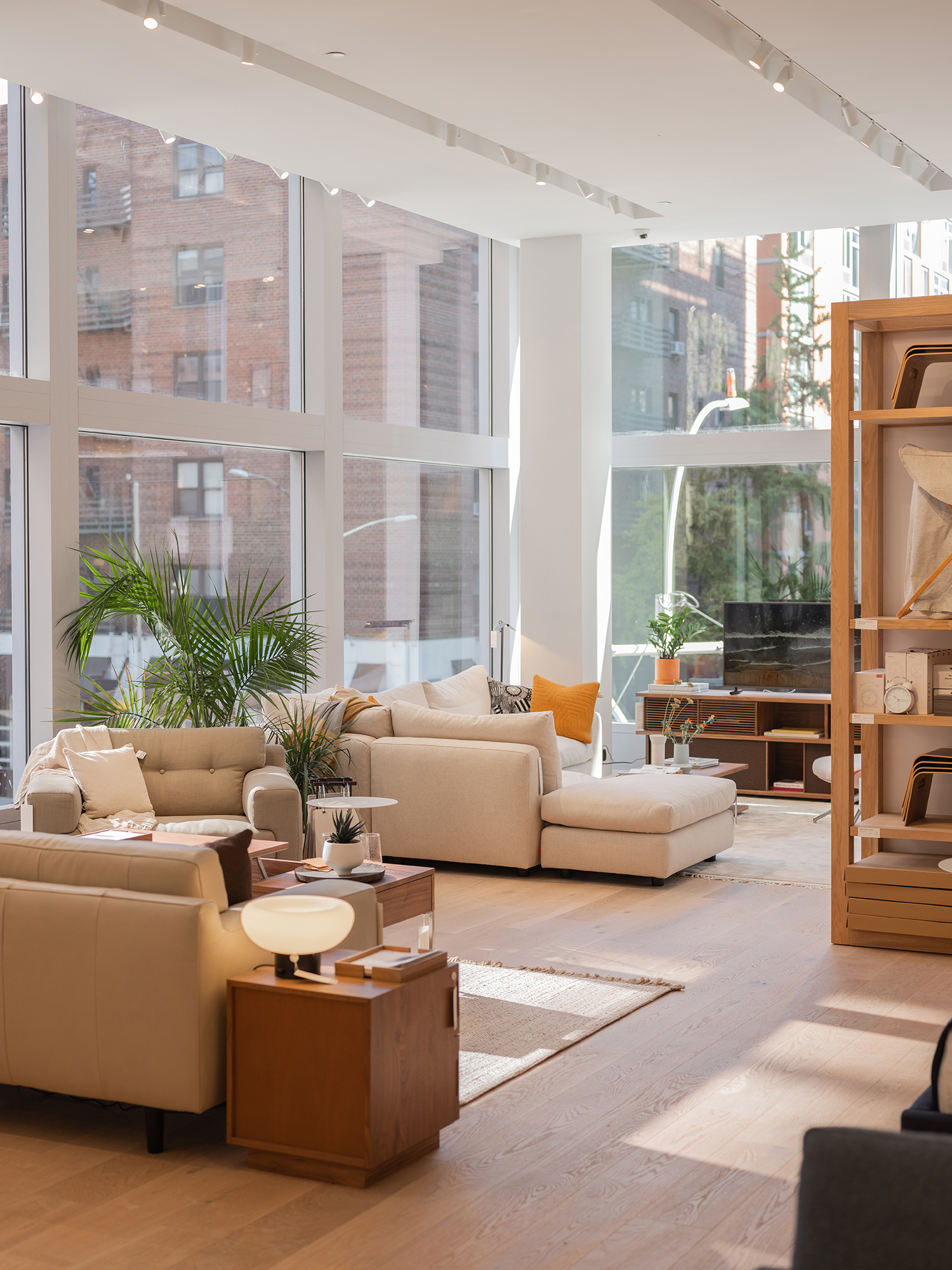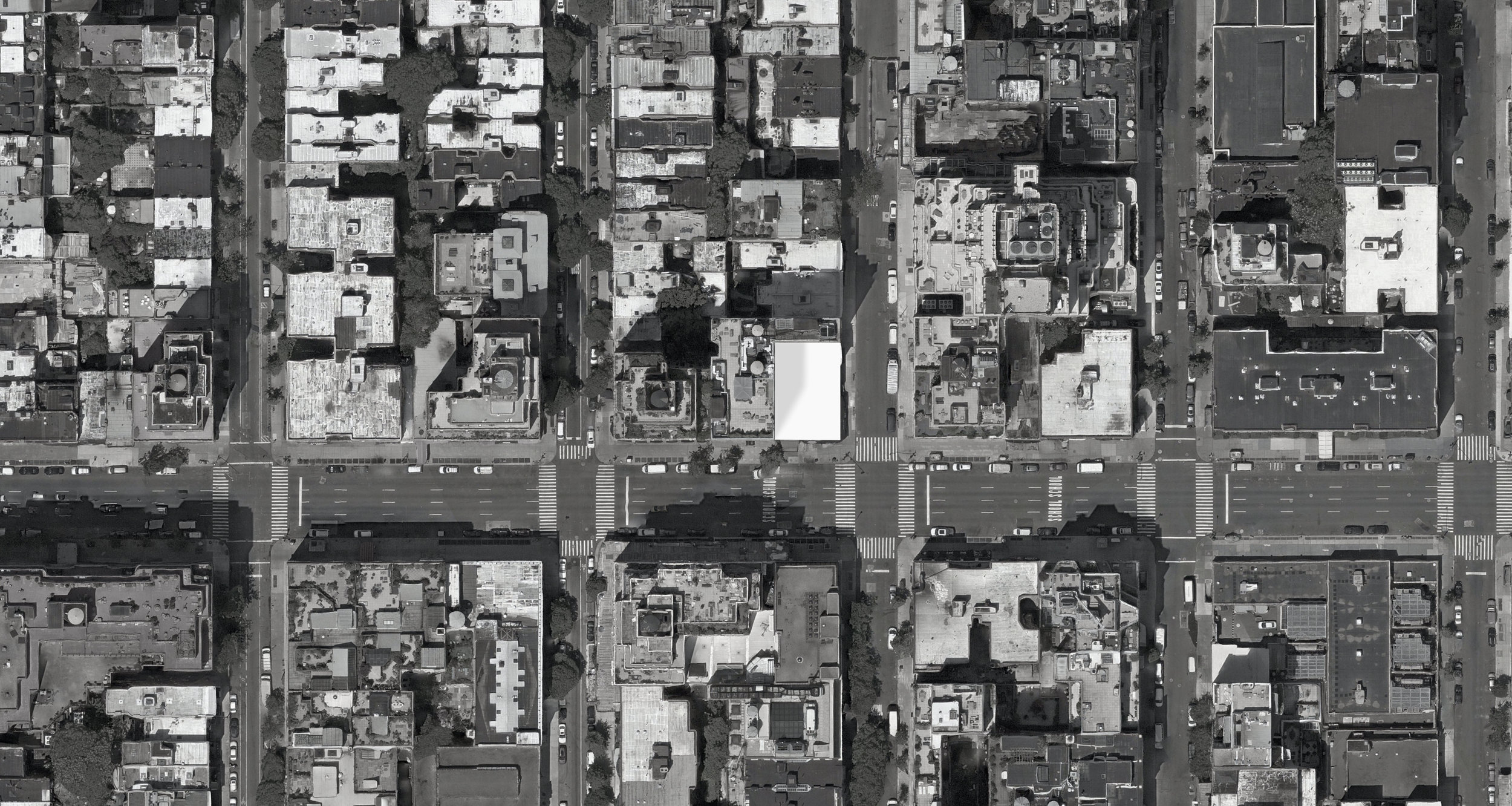 EQ3 NYC — Interview with Thom Fougere and Wedge
via

EQ3 Stories

.
Across from the original Barneys in Chelsea's furniture row, our latest location welcomes you. Architecture designed in-house by the former creative director of EQ3, Thom Fougere. Enjoy the conversation.
Not often does a company from the Canadian Prairies build fresh in NYC. Where does one begin?
I think that's what makes EQ3 special: not being a part of New York, and being an outsider. I saw this as an advantage, and it empowered me as a designer who studied architecture in the Canadian Prairies. The approach to the building design became an exercise in studying the relationship between space and objects, and introducing EQ3 to a whole new audience that has never seen the brand before. This open invitation is what EQ3 stands for.
The building facade is distinguished by a remarkably simple grid. What's the inspiration behind the design?
The conceptual approach was to design an environment that is simple, inviting, legible, and really unpretentious. The building has a radical simplicity with the repeating grid along the facade. The idea behind it was to view the grid as a framing device. To frame vignettes of furniture, lighting, accessories, and stories, both hidden and planned, throughout the space. It was meant to invite endless interpretations and unplanned discoveries. The products will transform the facade routinely. The structure itself is a soft steel grey. Within the 8 feet by 8 feet openings is ultra clear glass. It's a jewel box.
In a sense, the shop is a living space. Frames that frame vignettes of product stories on all sides from street level. And vice versa, looking out to the street from within.
Yes! Exactly. On the first floor there's a relationship with the energy of the street. The second floor is a light-filled jewel box. Beautiful direct light comes in in the morning and in the late afternoon as the sun passes through the skyscrapers, while the sub-level is a quieter refuge for textiles, rugs, lighting, and so forth.
EQ3 stands for Emotional Quotient in the Third Dimension, as you know very well and many are learning for the first time. That said, what's the emotional quotient of this space?
That's been my approach for every new design. Simplicity too. Allowing for an inviting quality, especially when paired with a sensitive and understated poetic beauty. It also has to be inspiring because you can't really whisper in Manhattan. However humble the design sounds, it contrasts the surrounding context: buildings that are taller, stone, and brick. EQ3 stands out on the block because of its materials: glass and steel.
Consider how you want to make people feel.
Inspired and moved. I hope the building acts as a refuge for slowing down. Online shopping is becoming bigger than ever. Nothing can replace a tangible experience. This new building is meant to bring customers into the world EQ3 has built and show, rather than tell, what it stands for. It'll be a continuously transformative experience. There's always something new.
In the campaign there's a thought that calls to consider longevity versus disposability. Having been the former Creative Director of EQ3, how does this ring true for you?
In the nine years I spent at EQ3, we spent a lot of time making products that have lasting power that weren't overly trendy. Built of raw materials that age better with time. Having that lasting power in the product itself. That's one part of the equation. The other part is asking, how does this fit into life? We encourage meaningful meandering through our store. Customers experience certain products they might be looking for, but happen across something interesting they weren't planning on. This meandering quality allows for endless introductions.
Meaningful meandering. What a wonderful intention baked into the experience design of a retail space.
You're purposefully and somewhat designing a customer's interactions. Similar to the frames of the facade, you design the framework but leave the space for reinterpretations. People can buy a product and reinterpret it into their own home. Not being a dictator as a designer is important. Allowing for new ways of interacting and uses that may have not been planned. That's what EQ3 is all about with its customization. They're there to empower people. All the options really allow for an individual to make something their own. There's no wrong answer to how you might want to design your own space.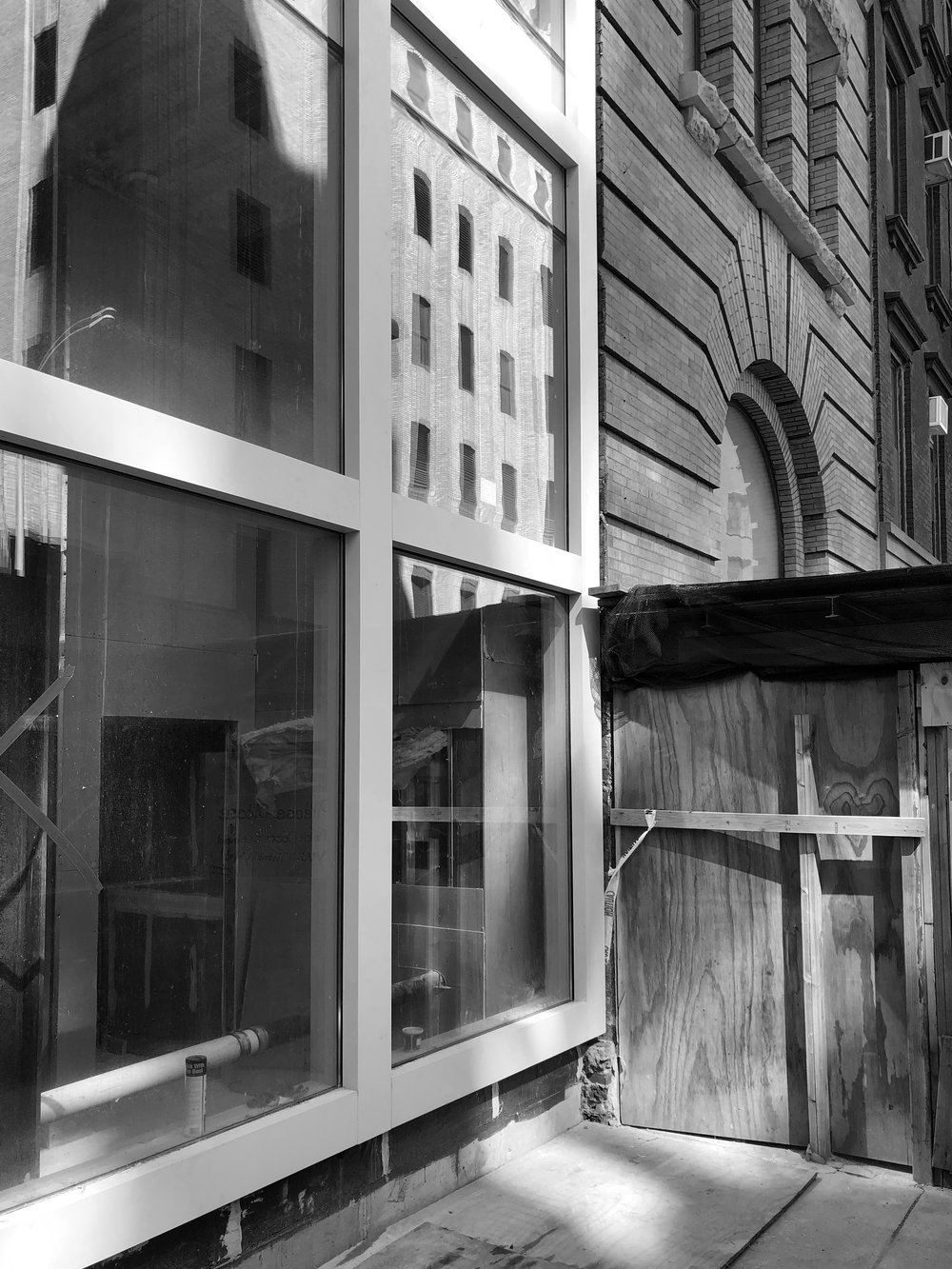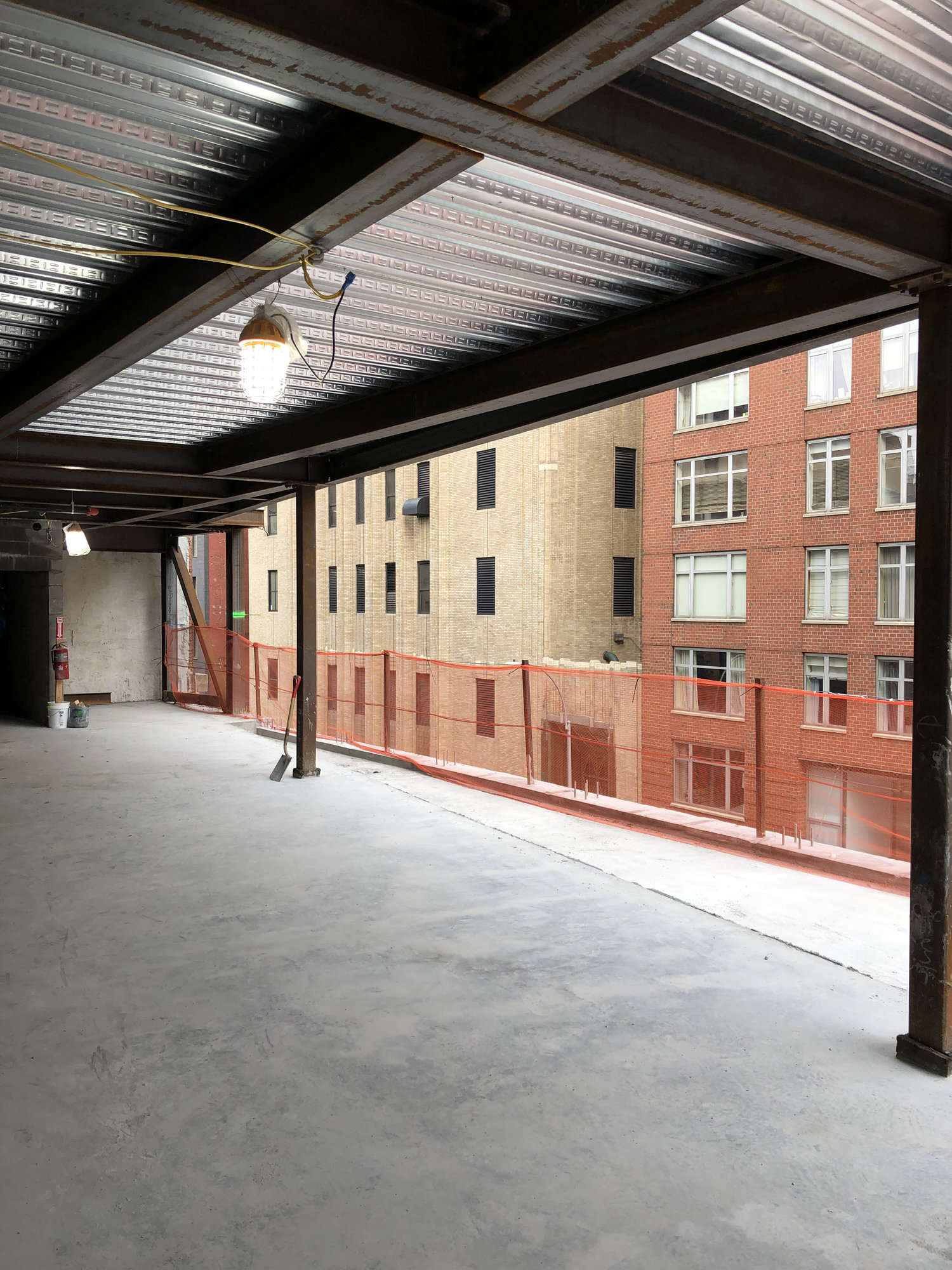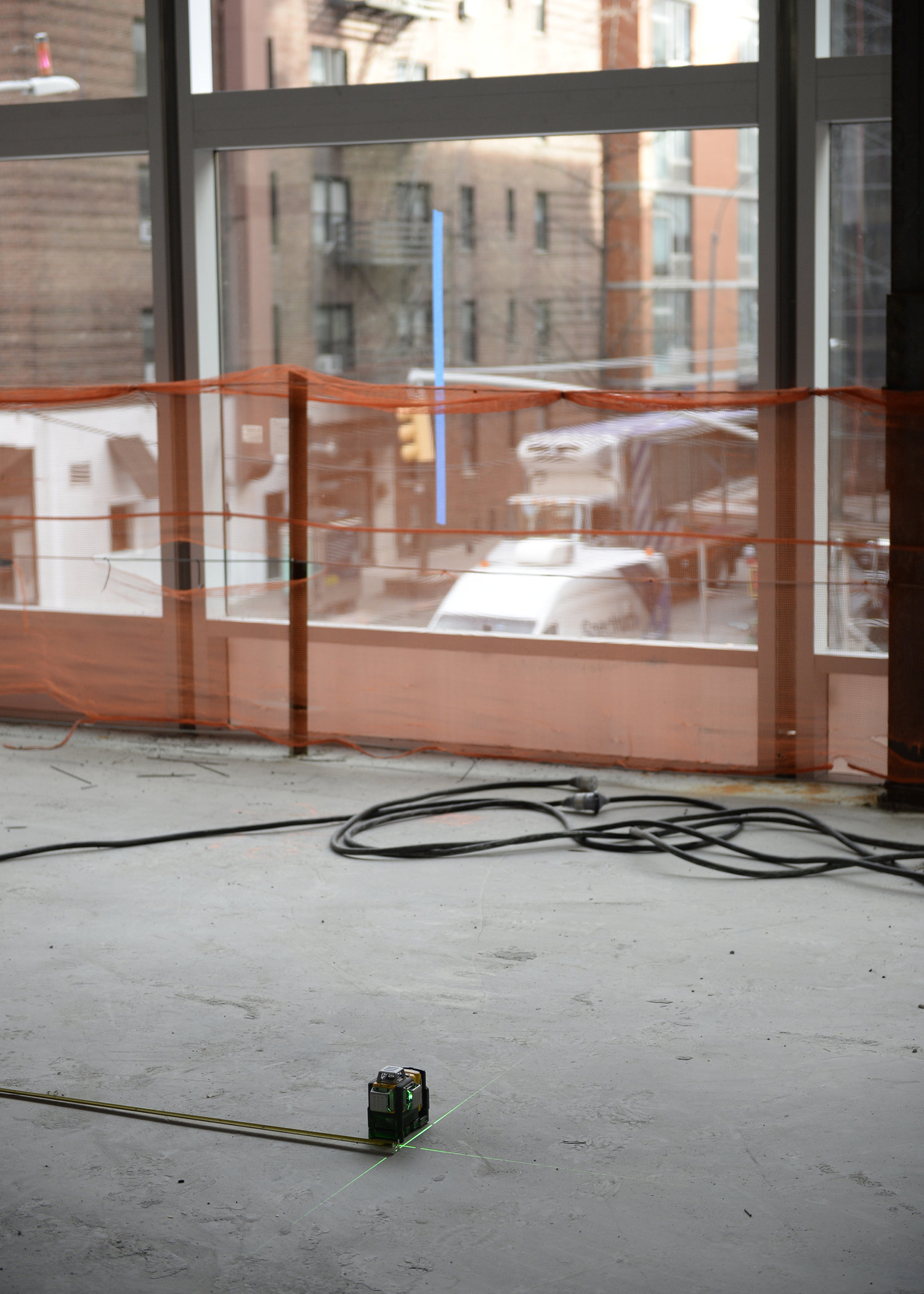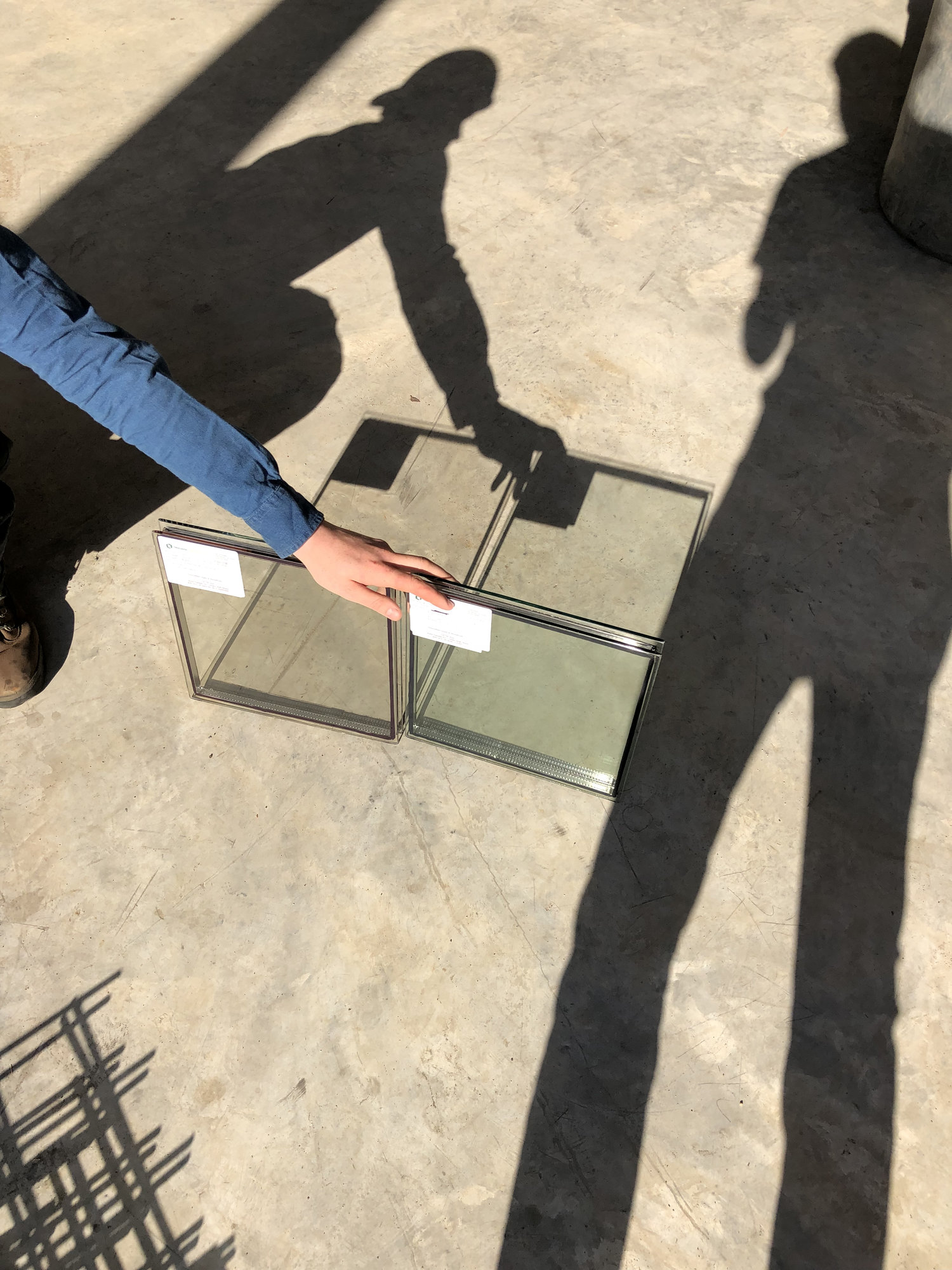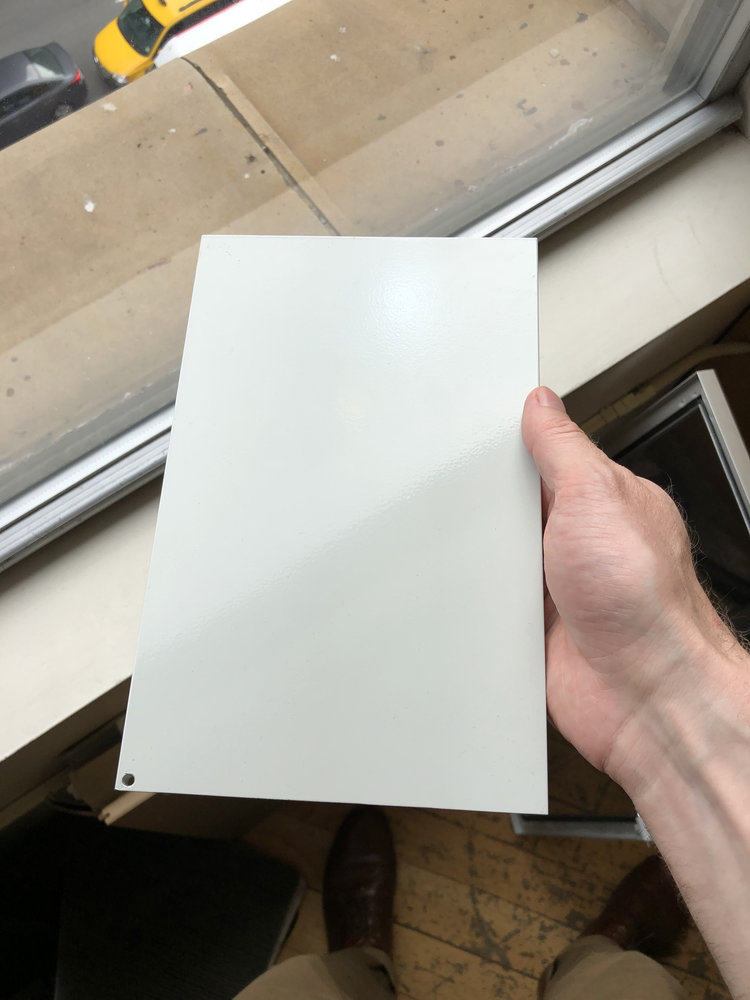 Location New York, New York
Completion 2019
For EQ3 Ltd
Collaborators EQ3, Kenne Shepherd, Arc Architecture + Design Studio

Copyright Thom Fougere Studio 2023