NEWS
AZ Awards 2023
Jury Member
February 8, 2022
Happy to be joining a talented group of designs as part of the Azure Magazine's annual AZ Awards.
Submissions to the awards are due February 24, 2023. Winners will be revealed in June.
Submit here.
EXHIBITION - NIX
Invited Artists: Wanda Koop &
Thom Fougere Installation Opens to the Public
January 30, 2023
NIX, an inhabitable sculpture on ice was unveiled to the public in Winnipeg, January 2023. Thank you to eveyone who braved the -40C conditions and celebrated with us.
Read more about the collaboration between Wanda Koop and Thom Fougere
here
.
NEW PRODUCT
Division Twelve: Stool Collection
January 19, 2023
Now available at
Division Twelve
, a
Keilhauer
brand.
More info here.
ANNOUNCEMENT
Invited Artists: Wanda Koop & Thom Fougere
November 10, 2022
Very excited to announce
Wanda Koop
and Thom Fougere are the invited artists for the 2023 Warming Huts Competition.
The unveiling of the inhabitable sculpture will take place on the frozen Red River in Winnipeg, January 2023.
More info here.
EXHIBITION — MJÖLK
New Works: Fougere, Masanori, Råman
January 21, 2022


Now open! Stop by Mjolk's showroom,
or find out more here.
New works include the Mjolk Sofa and Stone Coffee Table.
UPCOMING EXHIBITION — MJÖLK
New Works: Fougere, Masanori, Råman
November 28, 2021
Stop by the Mjölk gallery and storefront in the Junction for a chance to experience debuts by three of their favourite designers. As part of Mjölk's exclusive line of products, the new work includes furniture by Thom Fougere, designed and produced locally in Toronto; kitchenware by Oji Masanori from Japan; and housewares by Ingegerd Råman from Sweden. The work will be on display and available for order beginning January 22, 2021.
Click here for more information

.
Dates
January 22 - 30, 2022
Location
2959 Dundas Street West, Toronto, Ontario, Canada
NEW PRODUCT

Hand Shower for Goodland
November 1, 2021
Designed for Goodland, the Hand Shower is a low-tech product for indoor or outdoor bathing. Perfect for a light shower, or to wash ones hands or feet before entering a bath.
Find out more

here
,
read an interview with Goodland

here
,
or pur

chase at Goodland here

.
The Hand Shower has also been included i

n Azure's

2021 Holiday Gift Guide

.
PROFILE
Nuvo Magazine Autumn 2021
August 31, 2021
"Collecting Intimacies — Thom Fougere's Successful Career and His Commitment to Subtlety and Periphery"
Nuvo Magazine, Issue 90, Autumn 2021.
Read here
.
AWARD
Furniture Designer of the Year 2020

September 11, 2020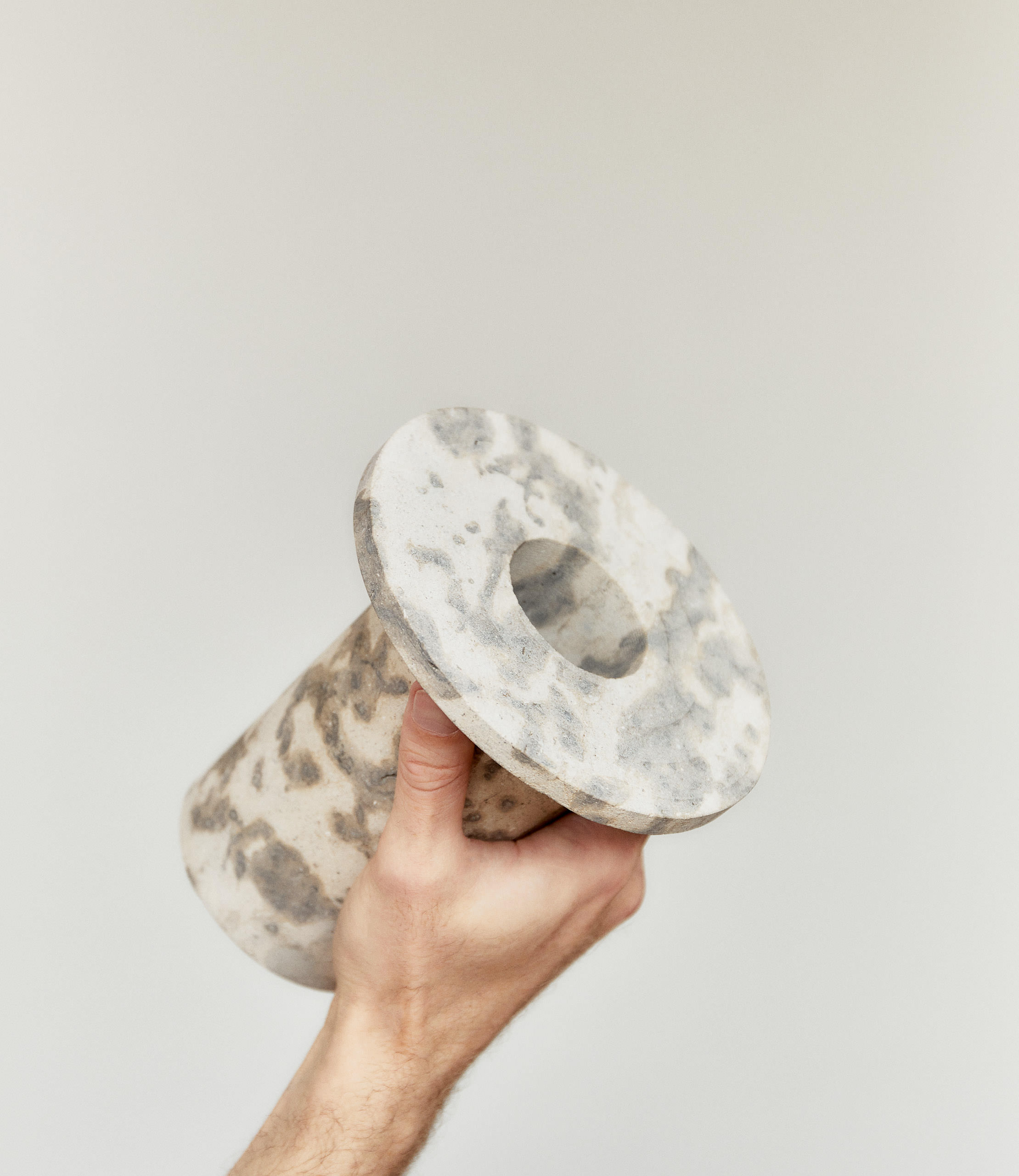 Thom Fougere Studio has been named the Furniture Designer of the Year 2020. Thank you Western Living Magazine for giving a platform to Canadian talent, and congratulations to all other winners.
Read the feature here

.
Thom Fougere Studio was also named one of
House & Home Magazine's A-Listers for 2020

.
"This Canadian talent has raised the profile of homegrown brands and proven his own design mettle on the world stage."
Read the feature here

.
PRESS
Elle Decor Japan
September 8, 2020
The Mjölk Fire Tools are featured on the cover of Elle Decor Japan Oct 2020 issue. The 'Creator's Home' issue features the Seeds London retail concept space, home to the raw brass fire tools.
The article also appears in the August 2020 Elle Decor UK issue.
Read it here

.
PRESS
Nuvo Magazine & Designers of the Year Finalist
July 18, 2020
NUVO Magazine —
See What Some of the World's Best Designers Came up with in Quarantine

.
NUVO Magazine —
16 Canadian Furniture Designers and Studios You Should Know

.
Western Living Magazine —
Thom Fougere Studio has been announced as a Finalist for Furniture Designer of the Year 2020

.
PRESS
Azure — Canada's EQ3 Makes a Splash in Manhattan
February 24, 2020
The EQ3 New York Flagship Building is featured in the latest issue of Azure Magazine.
Learn more about the building and its design here
.
"Canadian home furnishings brand EQ3 caps off its recent expansion into the U.S. with its most ambitious toehold yet: an 840-square-metre, from-the-ground-up flagship in the heart of New York City's Chelsea district."
PRESS
Thom Fougere's New Line for Mjölk Quietly Dazzles

February 6, 2020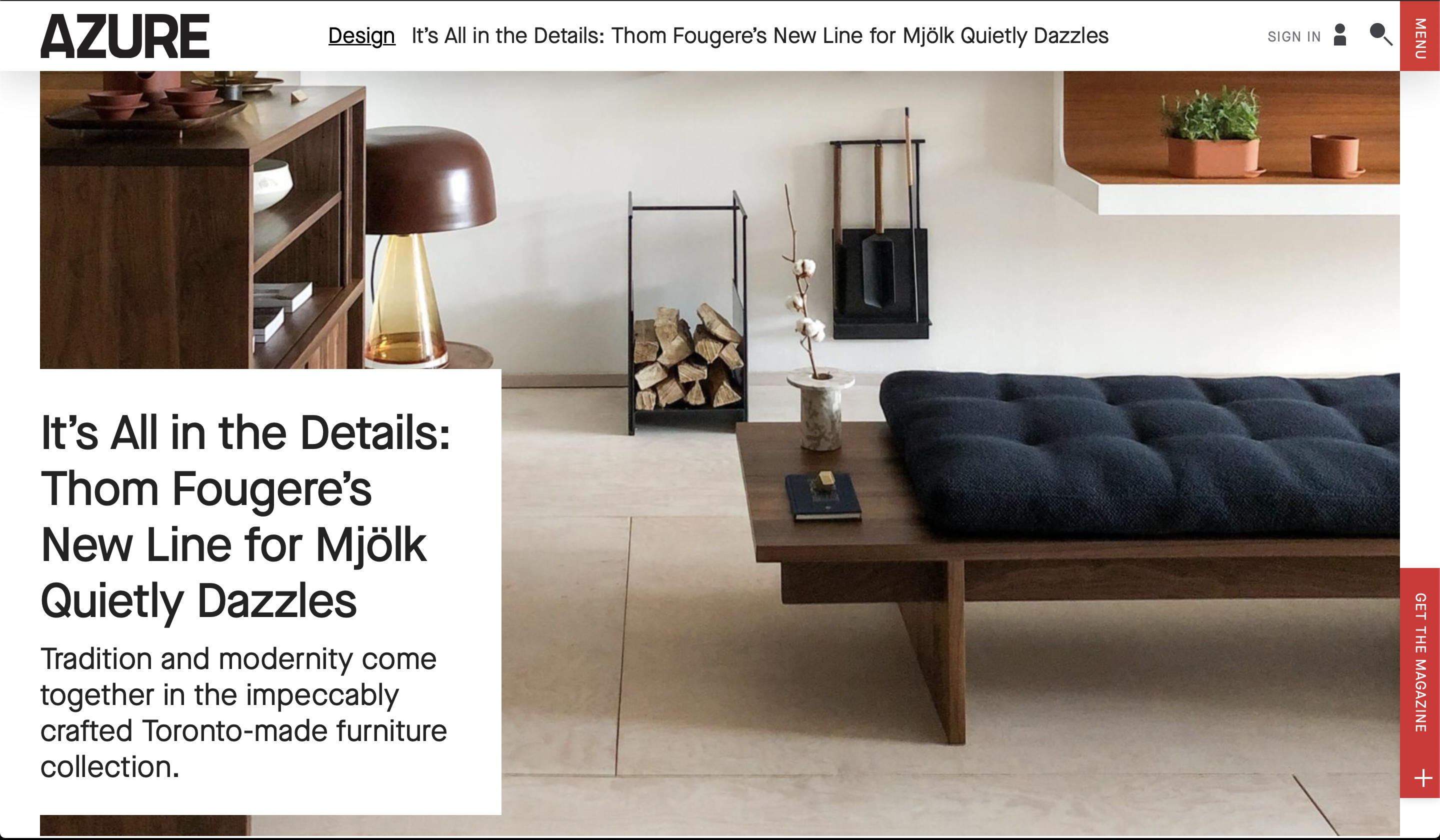 Since leaving his position as creative director of EQ3, a nine-year tenure he capped off by spearheading the design and building of the Canadian manufacturer's New York City showroom, Thom Fougere has already had a busy schedule as an independent designer. In January, he unveiled five new products for Toronto's Mjölk: a daybed, two tambour cabinets and two editions to his fire tools collection. The pieces speak of quality, timelessness and Canadian craftsmanship — and of an enduring friendship between the Winnipeg-based designer and the Toronto s
hop, which has evolved into the role of producer of unique pieces by both national and international talents.
Read the rest of the Azure Magazine article on the Mjölk collaboration here
.
AWARDS & PRESS
Toronto Design Week 2020
February 6, 2020
Thom Fougere Studio is pleased to announce the Mjölk Daybed is the winner of the DesignTO Juror's Choice Award presented by Herman Miller and DIALOG, as well as two Designlines Magazine DL Love's Awards for the Mjölk Tambour cabinets. The Aluminum Group show was also awarded the Best in Festival: Exhibition Award.
Some notable press from the Mjölk 10 Year Anniversary Exhibition and Toronto Design Week:
Designlines: Thom Fougere Launches New Products with Mjölk.
The Tambour Cabinet featured in the Financial Times.
Le Feu designed for the Aluminum Group Show featured in Azure.
A Nod to Nordic in Mjölk Collection featured in Architectural Digest.
The Must-See, Do and Experience Events of DesignTO.
EXHIBITION
Mjölk's 10 Year Anniversary Show
January 28, 2020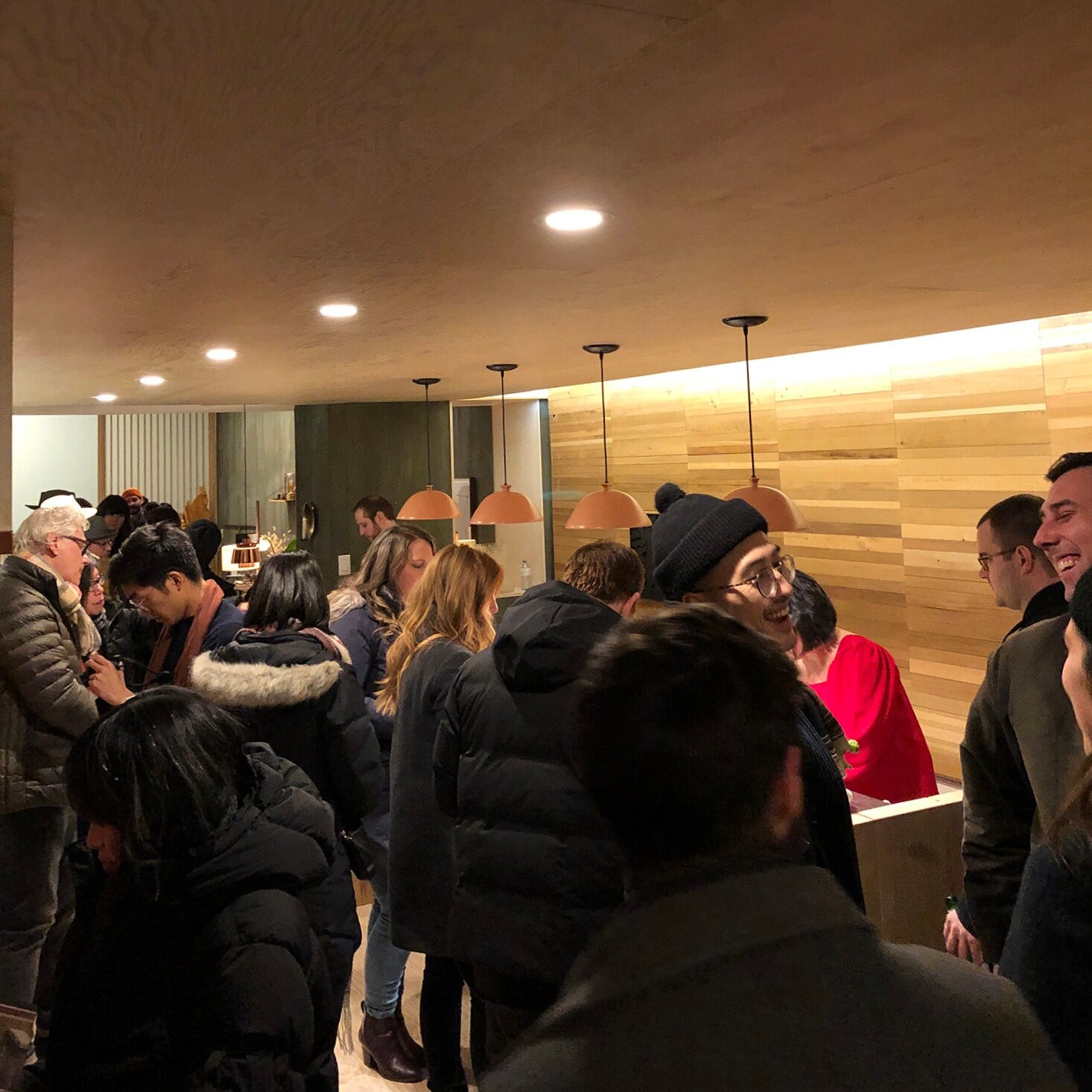 Mjölk's 10 Year Anniversary Exhibition debuted a collection of new work designed by Thom Fougere Studio for Toronto Design Week. The collection consists of five pieces which include two Tambour Storage Cabinets, and a Daybed, as well as two new additions to the Fire Tool Collection designed for Mjölk in 2016. All five pieces are made in Toronto, Canada and are available exclusively at Mjölk. Amongst a retrospective of works from past collaborators such as Claesson Koivisto Rune, Luca Nichetto; both Oji Masanori and Andersson & Voll debuted two new pieces for the anniversary celebration.
Click here to shop the collection at Mjölk

.
EXHIBITION
Aluminum Group at ESP Gallery
January 17, 2020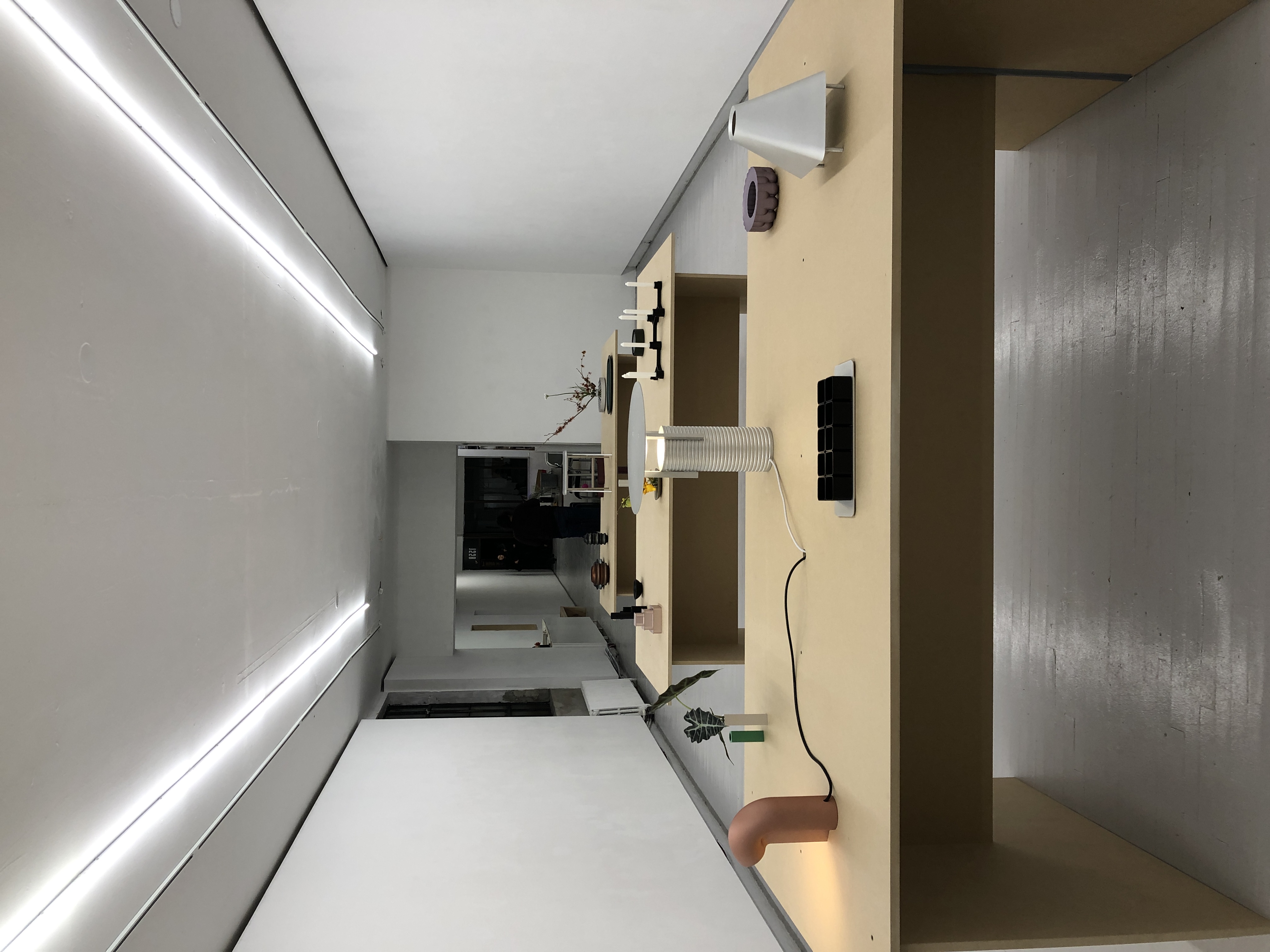 Aluminum Group curated by MSDS and Jamie Wolfond.
Open January 16-19 at ESP Gallery ESP | Erin Stump Projects 1558 Dupont Street, Toronto.
Thom Fougere Studio releases new work entitled "Le Feu" at Aluminum Group. Both a light diffuser and scale model for a future architectural intervention — capturing the essence of a cabin in the wilderness and its inner warmth.
Read more here

.
UPCOMING EXHIBITION
Mjölk's 10 Year Anniversary
January 14, 2020
As part of the Mjölk 10 Year Anniversary show during Toronto Design Week, Thom Fougere will be presenting new product and furniture designs for the Mjölk in-house product line. The five new designs will consist of two additions to the Fire Tool set developed for Mjölk in 2017, as well as three new furniture pieces — a daybed, and two storage cabinets. Japanese designer Oji Masanori, and Norwegian design firm Anderssen & Voll will also present a variety of products to celebrate Mjölk's 10 year anniversary.
Reception
January 17, 2020, 7:00pm — 9:00pm. 2959 Dundas Street West, Toronto, Canada.
Exhibition
January 17 — 25, 2020. 2959 Dundas Street West, Toronto, Canada.
Find out more, and RSVP here

.
NEW WORK
EQ3 Flagship Location — Now Open in NYC

November 13, 2019
EQ3's American flagship building is now open in New York. Located in the heart of Chelsea at 116 7
th
Ave.
Find out more about the building here

.
Read about the design of the building with an interview between Thom Fougere and EQ3 here

.
Or visit EQ3 to learn more about the product line

.
NEW WORK
EQ3 New York Flagship — Opening next week
November 1, 2019
Next week marks the grand opening of EQ3's New York flagship location.
You can read more about the inspiration and design intent behind the building, and what's in store for Manhattan here
.
AWARD
2019 Design Exchange Emerging Designer Awards
July 14, 2019
Thom Fougere Studio is honoured to be recognised by the Design Exchange as a finalist in the 2019 Emerging Designer Competition.
NEWS
Thom Fougere Studio
June 18, 2019
Some personal news to share today: after nine rewarding years I have left my position of Creative Director at EQ3.
TFs is now open for business full time, and will be working within the fields of product design, residential architecture, commercial interiors, photography and art direction. For more information please visit
www.thomfougere.com
or get in touch at
info@thomfougere.com
.
EVENT
DesignTO Talks: Uncovering Canadian Design
January 20, 2019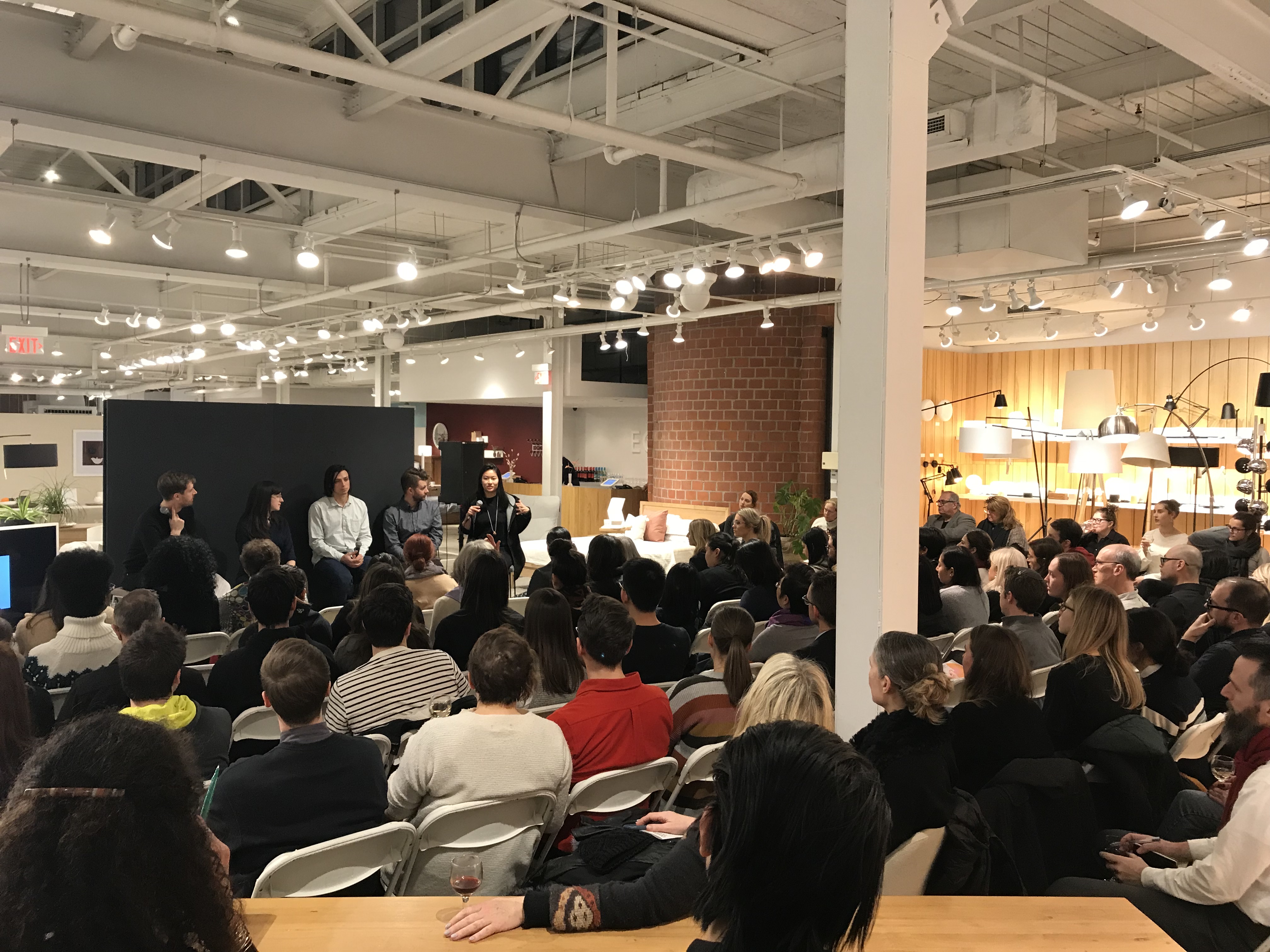 Tue, Jan 22, 2019 6:30pm — 9:00 pm, EQ3 Liberty Village, 51 Hanna Avenue.
This panel discussion will uncover the process involved in designing and making modern furniture and home décor, with a focus on Canadian design. Moderated by EQ3 Creative Director Thom Fougere, he and panelists Christian Lo of ANONY (Toronto), Simon Johns (East-Bolton, Quebec), Jamie Wolfond of Good Thing (New York and Toronto), and Alisa Maria Wronski (Toronto) will share their personal design pedagogies, examine successes and failures, and provide insight into their methods as contemporary Canadian designers.
EXHIBITION
Prototypa Exhibit at IIDEX hosted by Form Us With Love
December 9, 2017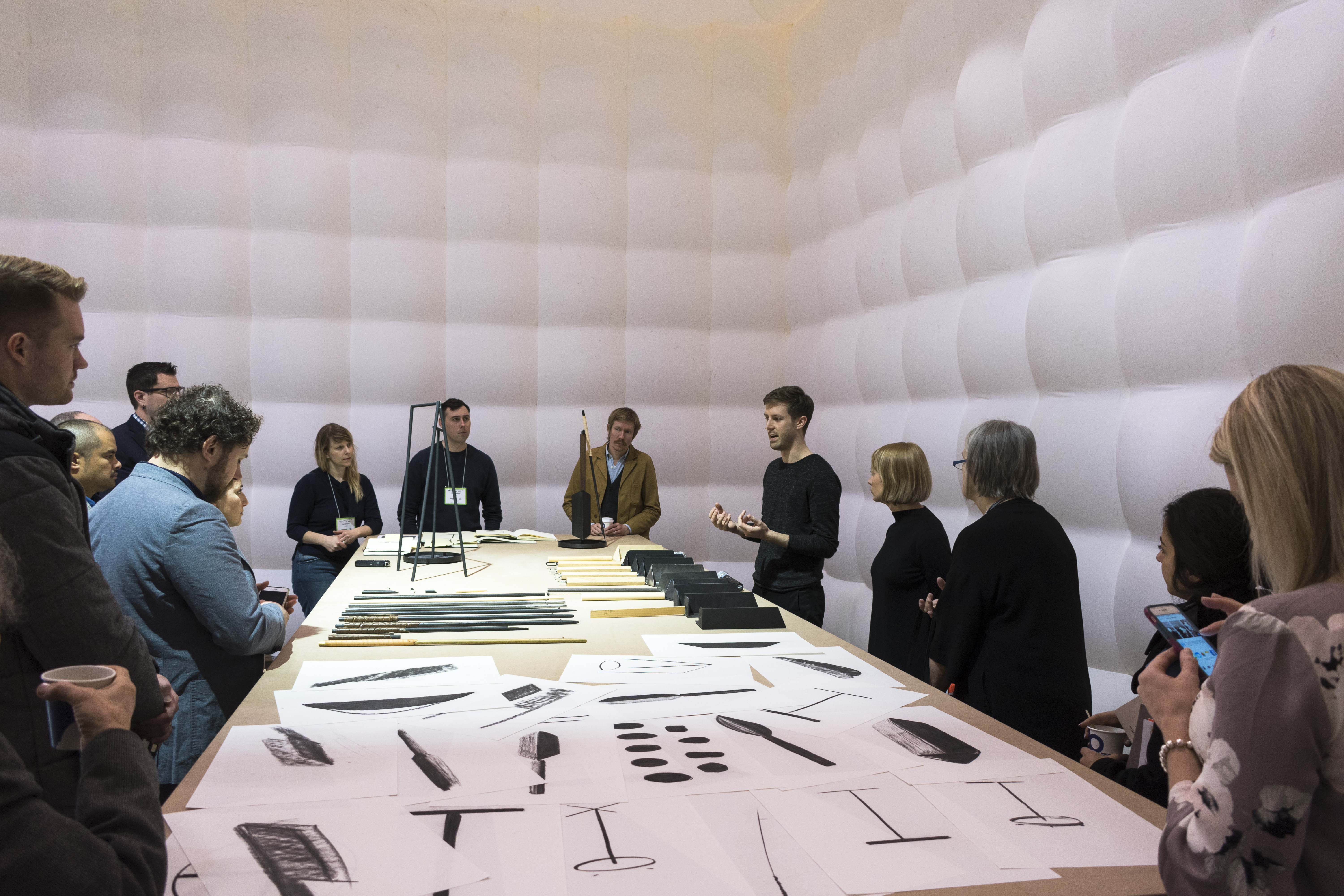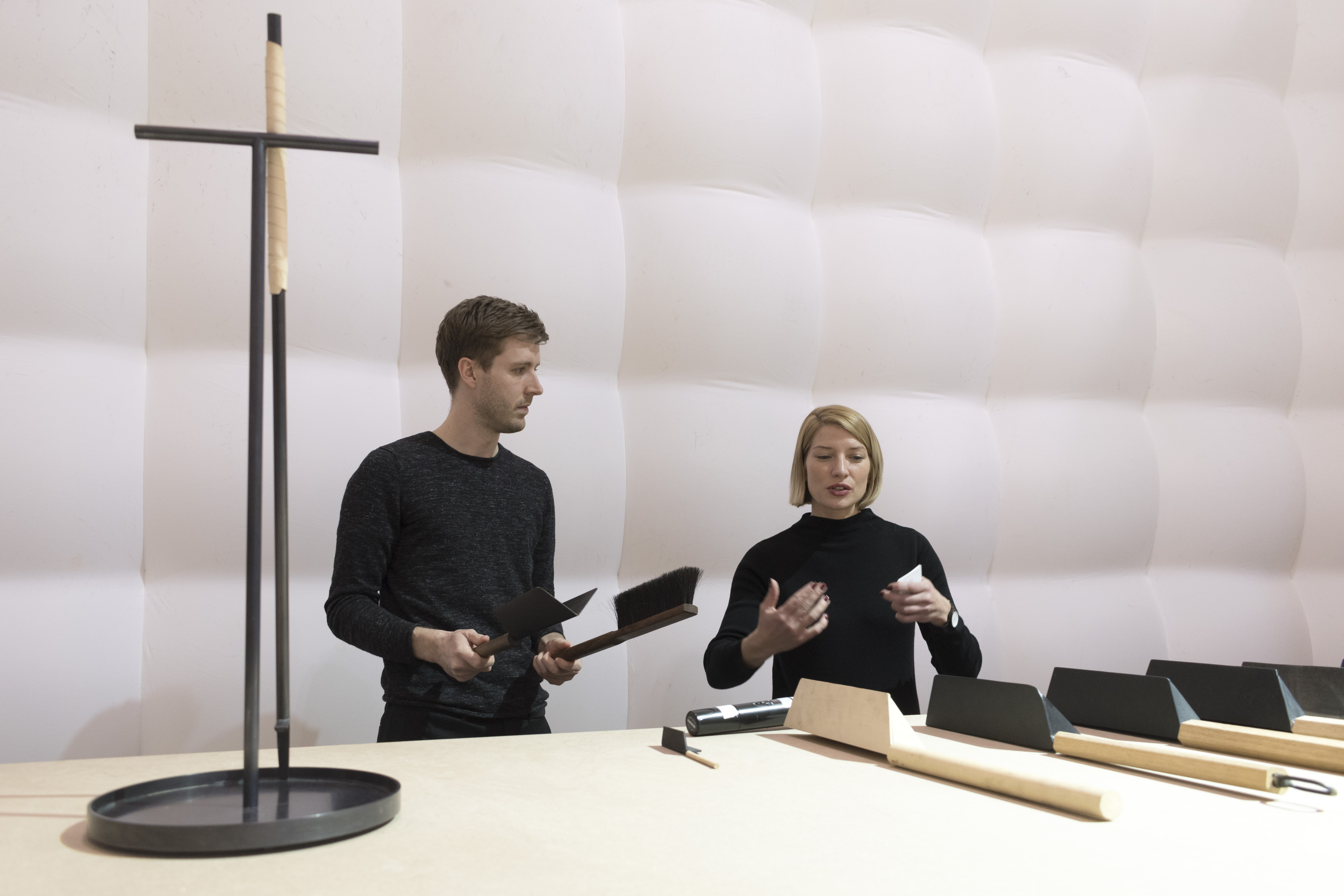 Prototypa Exhibit hosted by Form Us With Love at IIDEX in Toronto.
You can also read more about the exhibition here
.
AWARD
Winner — Design Exchange Emerging Industrial Designer
November 21, 2017
Thom Fougere Studio has won the DX Emerging Industrial Designer Award 2017!
PRESS
Globe — One of the most influential figures in Canadian furniture
June 1, 2017
The article appears in the Globe & Mail.
Read the full story here

.
EXHIBITION
Mjölk Fire Tools — That is Best Which Works Best Exhibition

February 6, 2017
The Fire Tools debuted during a Toronto Design week exhibit "That is Best Which Works Best" presented by Mjölk. The set is now available for purchase through Mjölk's Toronto showroom and available internationally via their
online shop
.
The Exhibition won a Best in Show award, and the Fire Tools won a Jurors Choice award as well as a Designlines Loves tag.
Read more about the exhibition on
Dezeen
,
Disegno
and
Mjölk's blog
,
Remodelista: World's Most Beautiful Fireplace Tools from Mjölk
.
UPCOMING EXHIBITION
Mjölk — That Is Best Which Works Best
January 18, 2017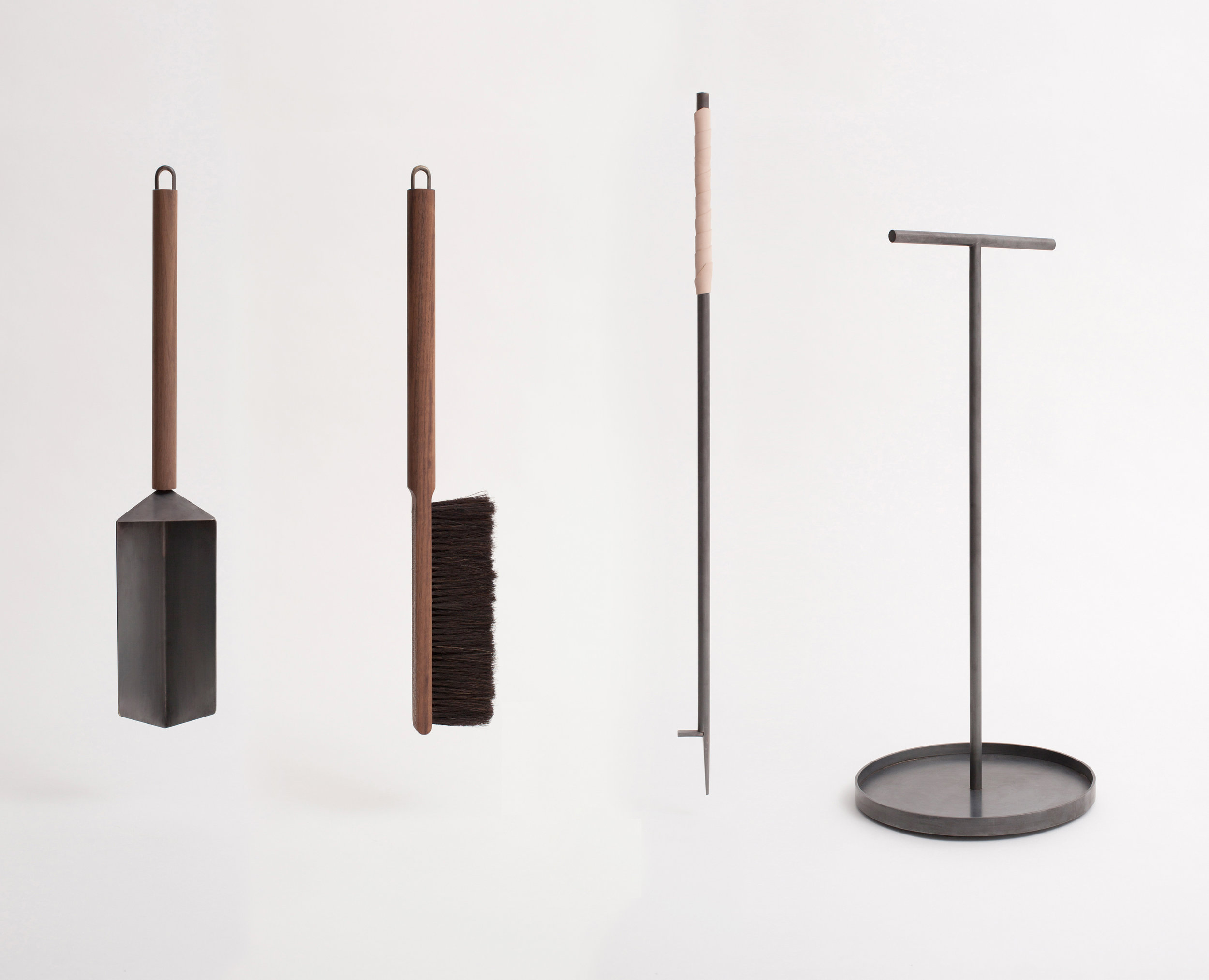 That Is Best Which Works Best opens to the public today 7pm-9pm. 2959 Dundas Street West
Toronto, Canada.
As part of Toronto Design Offsite Festival, Mjölk presents That Is Best Which Works Best, a group exhibition which sets out to examine how past craft movements have informed contemporary practice. By looking towards the Shaker movement, many designers, artisans and craftspeople have found a distinct aesthetic informed by a philosophical practice. January 18-23, 2017.
The Fire tool set is now available via
mjolk.ca
in both polished brass, and blackened brass.
NEW WORK
Design Exchange Award — Tyler Brûlé

November 7, 2016
New work: The Design Exchange — Canada's design museum, commissioned an award honouring Tyler Brûlé.
Find out more here

.
PRESS
Dwell Magazine 2016 "Young Guns" + Monocle Design Directory
May 30, 2016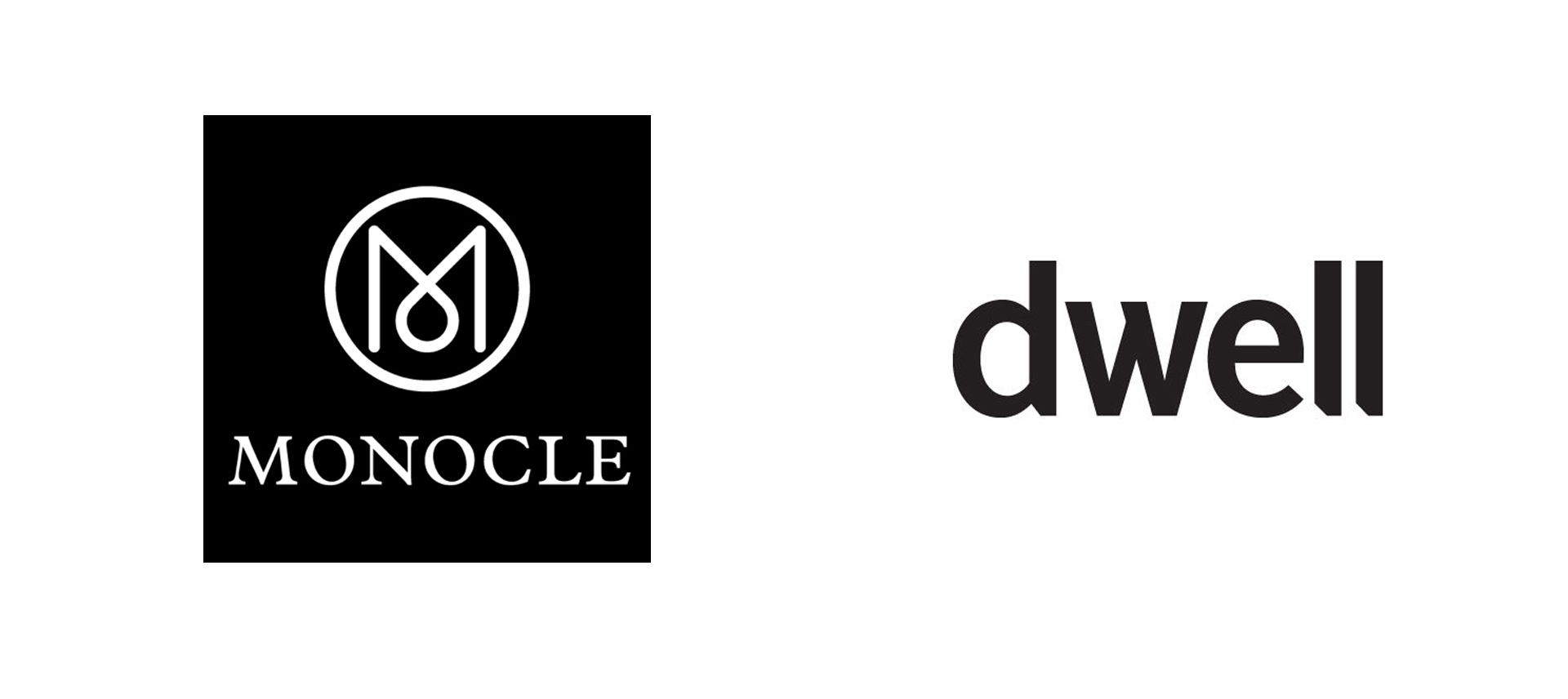 This month Thom Fougere Studio was featured in Monocle Magazine's 2016 Design Directory, and listed as
Dwell Magazine's 2016 'Young Guns'
.
Click here to read Dwell's article 'Two Seats are Better Than One'
.
EXHIBITION
Milano 2016 — Makers + Bakers — Thom Fougere Studio
May 10, 2016
In case you weren't able to make it to Milan and visit the Makers+Bakers exhibit at Rossana Orlandi, you can read about it here:
Azure
/
Elle Decor's interview with Ambra Medda about Maker's + Bakers
/
Milk Decoration
I was also asked to design a new piece for the show which will be posted on the site soon...
Photo
Milk Decoration
UPCOMING EXHIBITION
Makers & Bakers — Ristorante Marta

April 7, 2016
I will be taking part in "Makers and Bakers" in Milan next week. The show will take place at Ristorante Marta in Spazio Rossana Orlandi, and is curated by Ambra Medda and Katie Lockhart.
If you're in town, make sure you stop by! Ristorante Marta, Via Matteo Bandello 14, April 12
th
-15
th
10am-5pm.
During the week, Ristorante Marta will be transformed by Makers & Bakers. Ambra Medda is teaming up with New Zealand-based interior designer Katie Lockhart to create a place of discovery, where visitors can immerse themselves in work from 25 creatives hailing from 14 countries, including the USA, Canada, Japan, Serbia, Botswana, Uruguay and Denmark. The designers will show products that enhance our most communal experience: a meal. The moments we gather together to break bread spark great conversation, enable connection, and introduce us to new and authentic experiences.
EXHIBITION & PRESS
Stockholm Furniture Fair
February 20, 2016
Thanks to everyone who visited us at Greenhouse during the Stockholm Furniture Fair. If you weren't able to stop by, you can read up about the collection here:
Dezeen: Thom Fougere creates furniture collection to reflect Canada's "eclectic sensibility"
Sight Unseen '15 Things we Loved at Stockholm Design Week'
Wallpaper Magazine: Stockholm Furniture Fair 2016: hot seats, young guns and the new Nordic guard
MilK Decoration 'Top 15 Stockholm Furniture Fair'
Mjolk / Kitka blog: Stockholm
EXHIBITION
Stockholm Furniture Collection
February 8, 2016
The
Saddle Chair
,
Rattan Bench
,
Bar Cart,
Wood Plate
, and
Fire Tools for Mjölk
are among many of the new introductions we're showing at the Stockholm Furniture Fair this year.
Visit the
'Furniture' section
of the website to learn more about each new piece within the collection.
Dezeen has a short interview on the inspiration behind the collection

.
UPCOMING EXHIBITION
Stockholm Furniture Fair — Greenhouse VH03:11
February 1, 2016
Come say hello in Stockholm!
Our new collection will be on display at Greenhouse, Booth VH03:11, February 9-13 at the annual Stockholm Furniture Fair.
EXHIBITION
EQ3 Assembly at IDS2016
January 25, 2016
EQ3's capsule collection: EQ3 Assembly, was successfully launched at IDS16 in Toronto and winner of the 'Best Booth Design Award'.
To find out more you can visit
the EQ3 Assembly website here
, or read about the collection on
Dezeen here

.
See more about the booth design here

.
PRESS
Sight Unseen 2015
December 22, 2015
There's a nice write up on Sight Unseen covering the 2015 products produced by Thom Fougere Studio.
Link here

.
AWARD
Industrial Designer of the Year 2015
August 25, 2015
Honoured to be named Industrial Designer of the Year by Western Living Magazine. See the
full article here
.
AWARD
Designer of the Year Finalist — Furniture + Industrial Design
July 7, 2015
Thom Fougere Studio has been nominated in both the Furniture and Industrial Design categories of Western Living Magazine's Designer of the Year 2015.
NEW WORK
EQ3 San Francisco
May 16, 2014
Near the end of this month, the EQ3 American Flagship showroom designed by Thom Fougere will open in San Francisco.
NEW WORK
Catalogue
November 26, 2013
Take a glance at our brand new catalogue comprised of all products and information for the year 2013 / 14.
All products featured are available for purchase through the online shop. Each furniture purchase through the online shop will also receive a 2013 / 14 catalogue.
NEW WORK
Maquette Book
November 19, 2013
The Maquette publication is now online and available for worldwide purchase in the store.
EXHIBITION
Pop Up Shop
October 9, 2013
In case you missed the Thom Fougere + Børge Mogensen Pop Up Shop during the Winnipeg Design Festival this year, below are some images documenting the event.
We had an incredible turn out and we thank everyone who took the time to come out and say hello. A beautiful selection of Børge Mogensen pieces were presented from
Scandinavian Modern
's collection shown alongside Thom Fougere's collection of furniture. We were also happy to host our guests
John and Juli from Mjolk
who flew in for the event, as well as Nils Vik with
Parlour Coffee
who prepared espresso for the opening night party. Check out their coverage of the event on their blog
here
.
This event marked the launch of thomfougere.com's online shop, allowing for the first time Thom Fougere's furniture collection to be purchased by the public. If you missed the Pop Up Shop, appointments can be made to visit our studio and showroom.
EXHIBITION
Thom Fougere Pop Up Shop
October 5, 2013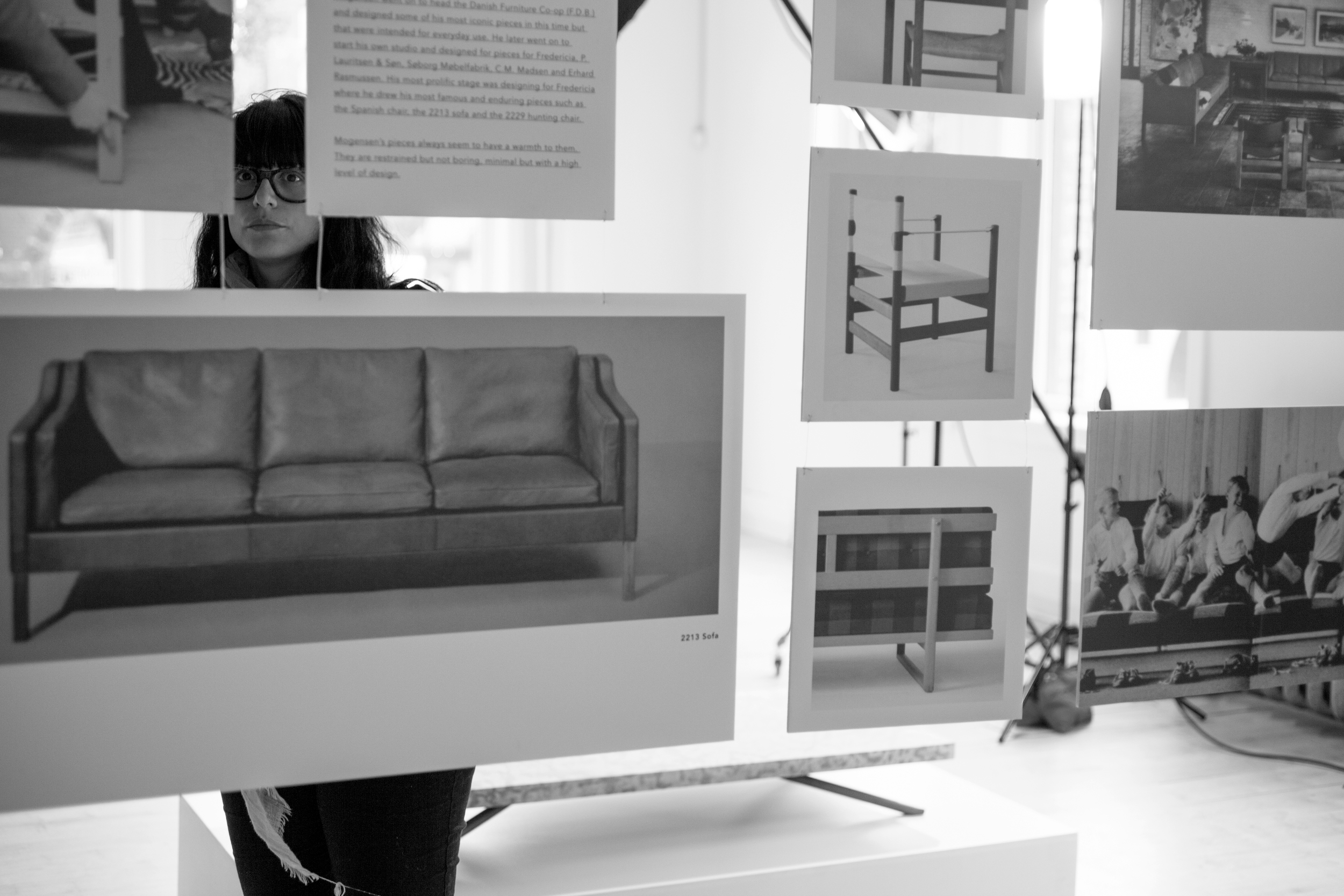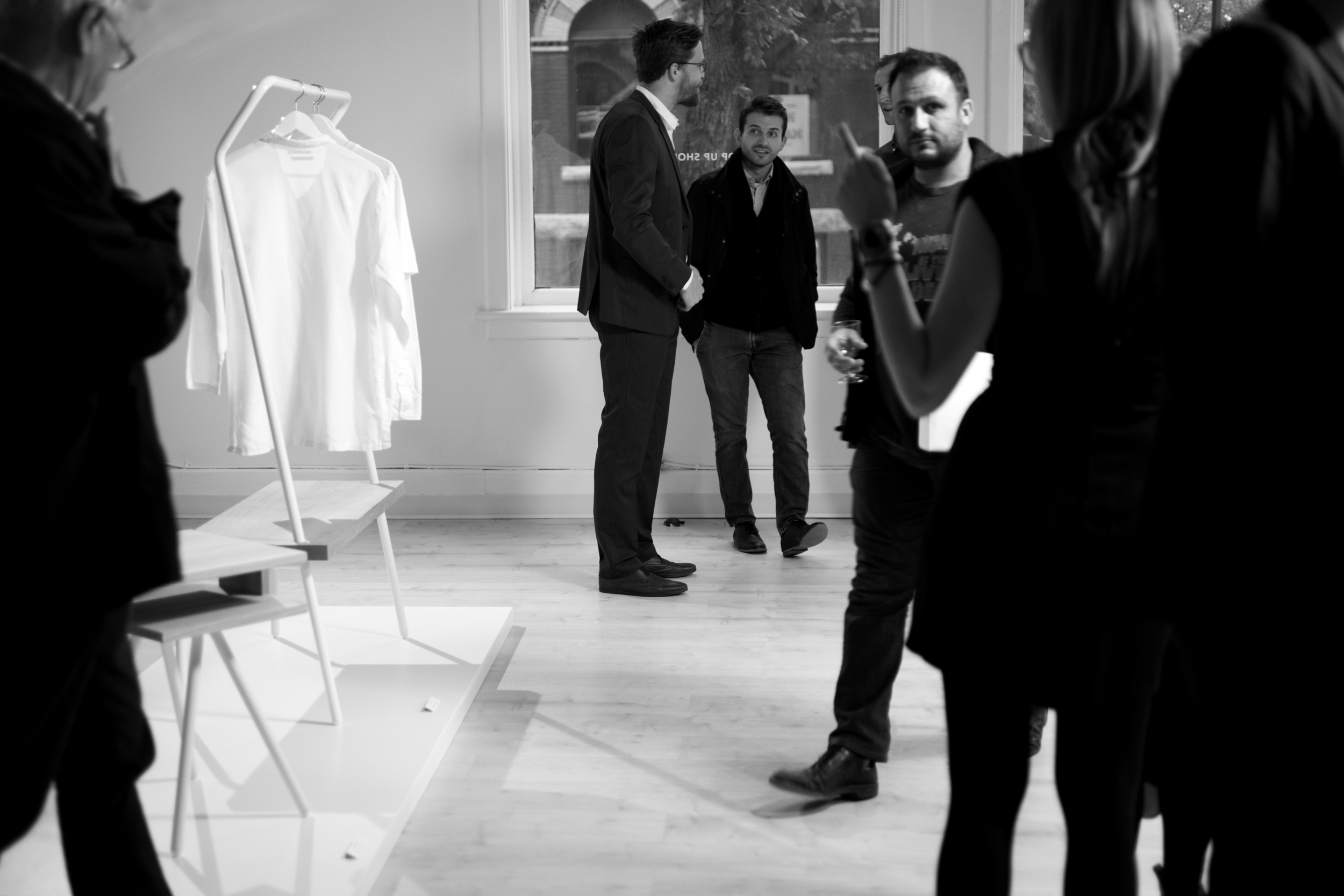 A special thanks to everyone who came out to the Pop Up Shop during the Winnipeg Design Festival September 20-22. We had a great time conversing with new and old friends over Parlour Coffee and beer, and good music.
Though the shop was only around for three days, visits to Thom Fougere's studio and showroom are available on an appointment basis. To schedule an appointment, please email: studiothomfougere@gmail.com.
A special thanks to Parlour Coffee, Mike Goreski, Madi Cash, Martin Cash, and Susan Brasher for making the event possible.

Event photos by
Charles Venzon
EXHIBITION
YWG — The Quiet Influence
January 5, 2013
I'm currently exhibiting two works, plus one new item, at the
RAW: Gallery of Architecture and Design
in Winnipeg, MB from January 11 — February 16. Curated by former Winnipeger and good friend Craig Alun Smith, the show finally bri
ngs together the small sample of designers dispersed across Winnipeg.
Below are some images of the event, and the show description: Separation & Connection & Navel Gazing.
Why Winnipeg? What is it about this place that fosters such a strong cultural community to flourish? How can a small Canadian city of only 700,000 inhabitants produce the likes of Neil Young, Marshall McLuhan, Gabrielle Roy, Lenny Breau, Guy Maddin, The Guess Who, Weakerthans, Carol Shields and Tyler Brûlé. The typical, "mytho-poetic" answer is that it has something to do with isolation and separation, a city on the vast open prairie landscape, alone at the centre of a cold continent. The myth tells of the remoteness and long harsh winters forcing the city's inhabitants to band together for warmth and safety and somehow in this communal attachment, a great collective cultural conciseness is born. But that's the myth, the one we tell because we don't really know the truth. Could it be that the truth has just as much to do with broader interconnectivity? Winnipeg has always been a transportation hub, the gateway to the west. It has never truly been isolated. It is a city with a transient population; people come and go, we work and live in other cities but still call Winnipeg home, always maintaining a connection. Do these invisible connections allow the city to spread a tentacle like network out into the world connecting the city's cultural innovators to ex-pats and counterparts in major world centres? If it were simply a case of isolation creating great artists then Davis Inlet, Prince Rupert or Flin Flon would be the cultural capital of Canada.
The Quiet Influence
The Winnipeg design community has always been extremely small and usually no more than four or five designers make up the community at any one time. However, these designers tend to go on to find national and international success at a rate far greater than their counterparts from other Canadian cities. Examples include designers such as A. J Donahue whose iconic "Winnipeg chair" inspired George Nelson to create the Coconut chair. John van Koert who helped to introduce modernism to North America. Studio plastic buddha, one of the first Canadian design studios to be invited to work with European powerhouse manufacturers such as Alessi, Stelton, and Herman Miller. Motherbrand who's first international design exhibition debuted in Tokyo, Japan as part of Designers Block, and is now credited with launching a new Canadian design vernacular. Allan Kiesler, not a designer but a design agent, one of the first in Canada Matthew Kroeker winner of both Best Western Canadian Designer as well as Best Canadian Designer. And most recently the award winning young designers Thom Fougere and Ilana Ben-Ari. Each "generation" or new wave inspires and connects to the next. The Quiet Influence exhibition is the first major retrospective to examine the wide-range of works of Winnipeg designers by bringing together key design pieces from the past twelve years. Through the exhibition and subsequent book, we seek to fully explore the role and influence of this small Winnipeg design community on the greater Canadian and international design world. The exhibition is not intended to be prescriptive; the curators did not set out with any predetermined notion or thesis. Instead, they let the works submitted through an open call and selection tell the story of Winnipeg's role within, and influence on Canadian design. This story forms the narrative for the exhibition.
Pictures Courtesy of
RAW: Gallery of Architecture and Design
EXHIBITION
Maquette
October 13, 2012
Maquette was a huge success. Thanks for everyone who came out for the opening event, as well as the all-night Nuit Blanche event. Thank you to the Winnipeg Design Festival, as well as Culture Days.
Below are some of the details of the event, as well as some photos of the exhibit itself. There will be more images and details on the event coming soon.
EXHIBITION
Maquette
September 22, 2012
I'm putting on an exhibit of sorts for the Winnipeg Design Festival. This is the first time I've curated and organized an exhibit, so I'm excited to see the results once it's finished.
Below is a description of the exhibit:
Three dimensional modeling is a tool employed by designers, architects, makers,and manufacturers to gain an understanding of the spatial implications of an idea. Three dimensional modeling — whether 1:1 or 100:1 — is arguably the most revealing stage in the design process. Its physicality allows for a hands-on interaction with the manifestation of the idea.
Something that was previously ideated along a single index, usually through sketches or drawings, can now be viewed from multiple perspectives. This can facilitate a deeper understanding of not only the physical connections within the object, but also the larger contextual spatial and emotional connections that the object will have with the surrounding environment.
The upcoming exhibit, Maquette, will showcase a selection of these three dimensional explorations from established Winnipeg-based designers, architects and artists. Maquette will present how some of Winnipeg's foremost creators use three dimensional modeling in their creative process. Whether in the form of initial conceptual iterations or the result of countless hours of labourious refinement, each of the objects on display will offer an insight into the creative process.
September 28, 2012 — 8:30 p.m. (Opening Night)
September 29, 2012 — 6:00 p.m. – 6:00 a.m. (Nuit Blanche)
Participating firms / designers:
Din Projects, 5468796, Ben Borely, H5 Architecture, SPM, Lancelot Coar, Craig Alun Smith, PSA, Matt Kroeke, Dylan McKinnon, Tomas Rojcik
WINNIPEG DESIGN FESTIVAL
EXHIBITION
Tyndall Table at IDS 2012
February 13, 2012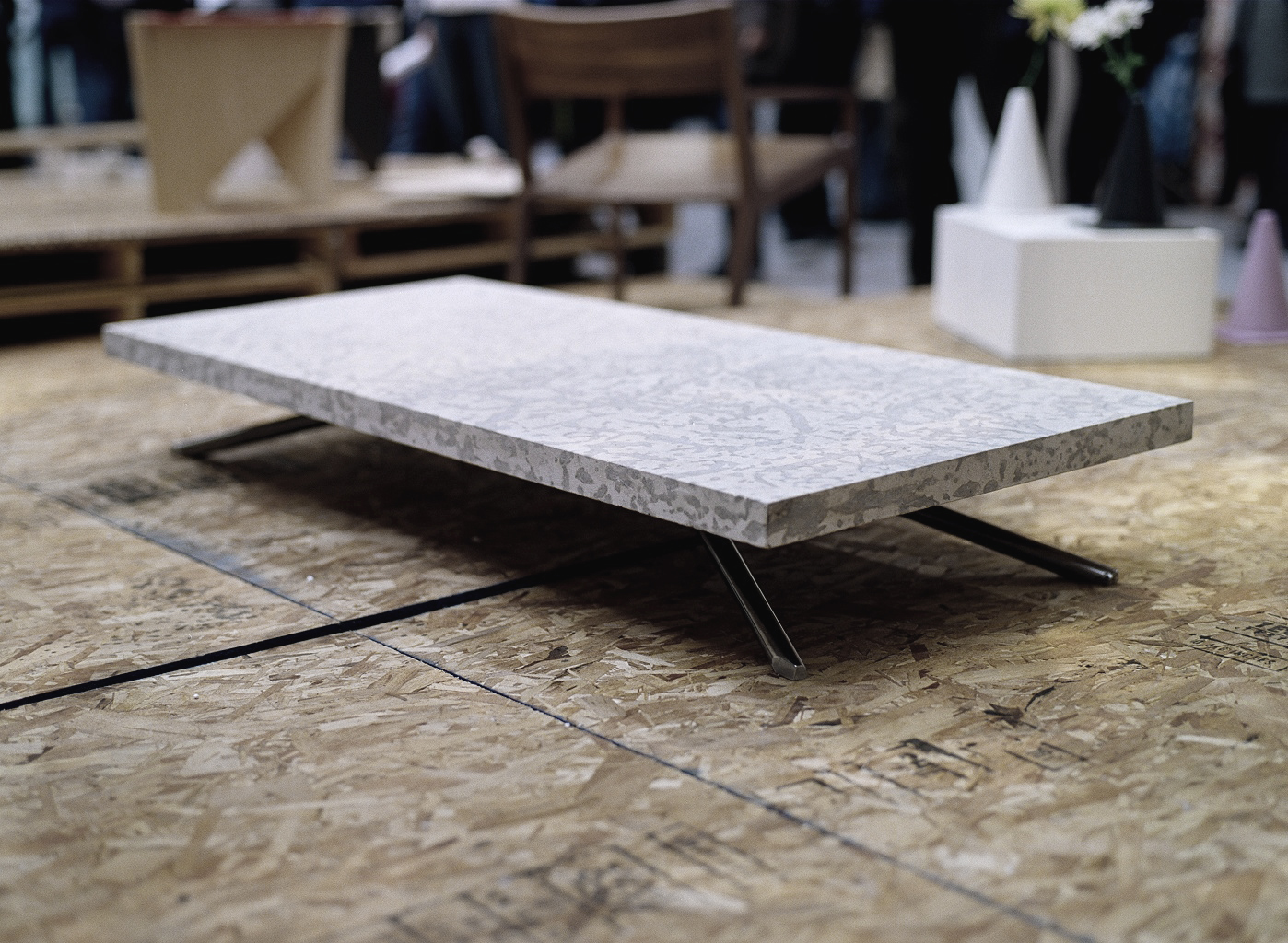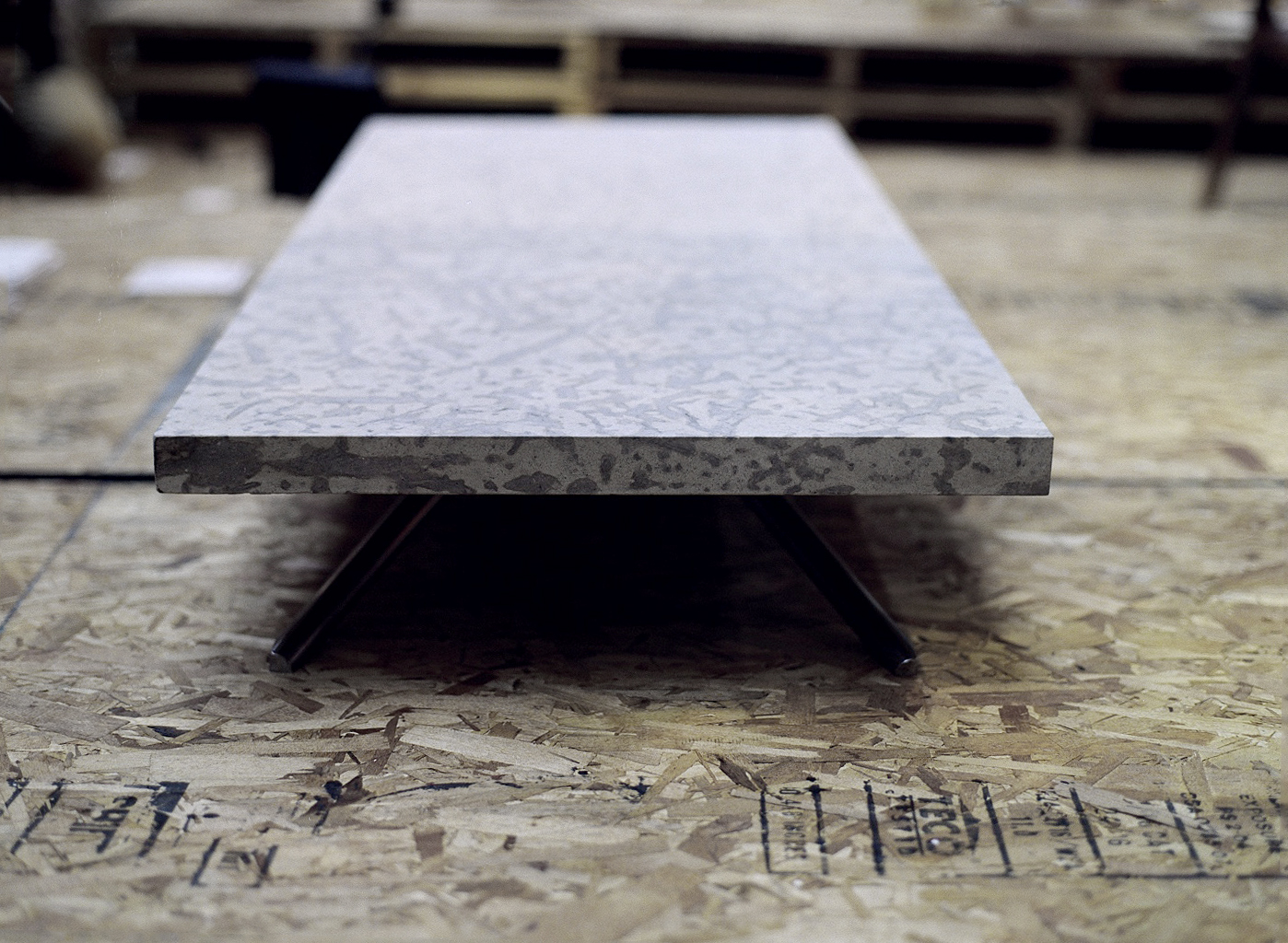 Another successful show at IDS has come and gone. The reactions to the Tyndall Table from Torontonians was fun to witness. Often times puzzled by the material, only true Manitobans or Saskatchewanians recognized the regional stone.
As usual, John and Juli's blog
Kitka
, the counterpart to
Mjölk
, had great coverage of the event.
EXHIBITION
Bench Rack Wins at IDS 2011 in Toronto
February 2, 2011
Back from Toronto and pleased to say that the Bench Rack received the Rado Award for Best New Prototpe at the 2011 Interior Design Show in Toronto this past weekend. The Bench Rack also receive a Design Lines Love Tag as one of the Top 100 products at the Toronto International Design Festival.
Copyright Thom Fougere Studio 2023