Winnipeg, Canada NIX 2023
Designed in collaboration with
Wanda Koop
as the invited artists for the 2023 Warming Huts Competition in Winnipeg, Canada.
NIX is an open-air snow pavillion that brings art and design to the general public in the severe winter setting that is so renowned and embraced by Winnipeg. As the world finds new ways to gather in public, NIX (Latin for 'snow') is a space to pause and reflect in a time where the transportive quality of art and architecture matters more than ever.
NIX takes its influence from
Wanda Koop
's painted images, and like much of her work, features long views and landscapes, alight with reflection and moments in space. Evolving as a collaboration with designer Thom Fougere, carefully positioned portholes of carved snow emphasize the passing of light across the sculpture and frame frozen vistas, a 'looking through' that both situates the viewer and expands one's sense of the snow-scape beyond.
By embracing snow and ice as the sole medium in which to 'paint' and sculpt, the subtleties of winter – light quality, shadow, density, atmosphere – elevate the beauty inherent in the abundant material, as well as its transient nature. As the winter season progresses, the structure will transform over the coldest months: new snowfall, winds, shifts in temperature and a final melting will see the work ultimately absorbed into the river, disappearing without a trace.
From within the gallery, one peers out beyond the sculpted snow via a series of carefully designed portholes. Each frames a moment, whether a section of river bank or the vast white river against a winter city backdrop. At the structure's centre is the largest porthole, serving as both a bold framing device for interior views, and a playful bench to sit and enjoy the views beyond.
"NIX means snow in Latin. Constructed entirely in snow, we are interested in the work's relationship to light, to the landscape, to figures on the river, to the city beyond, to the ephemeral nature of winter. A series of carved portholes are carefully positioned along the perimeter of the structure to frame dreamlike vistas of the snow-covered river."
— Wanda Koop & Thom Fougere
Join us at NIX for the opening of the installation: an illuminated evening experience orchestrated by Wanda Koop that will activate the space and the surrounding landscape. January 2023.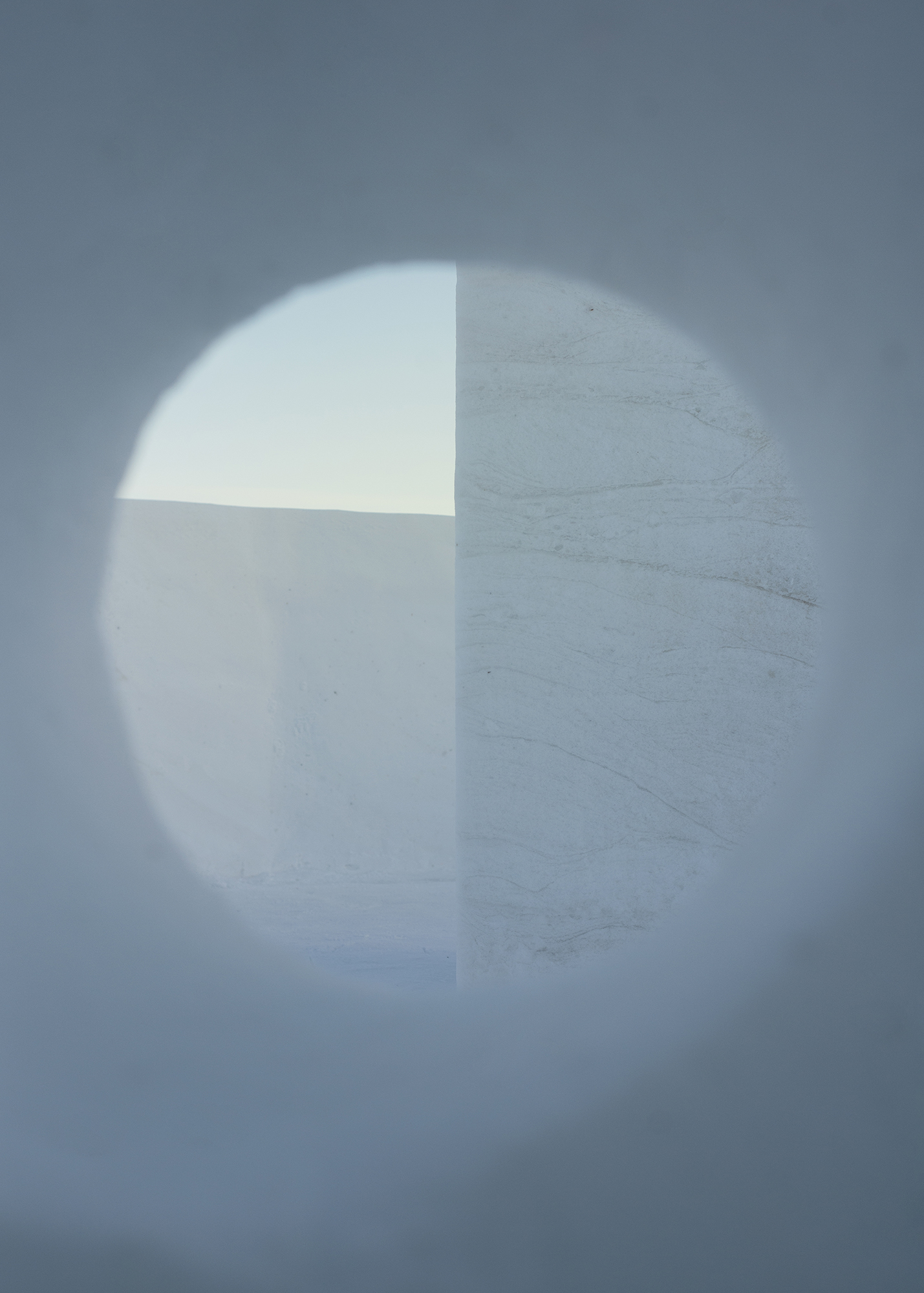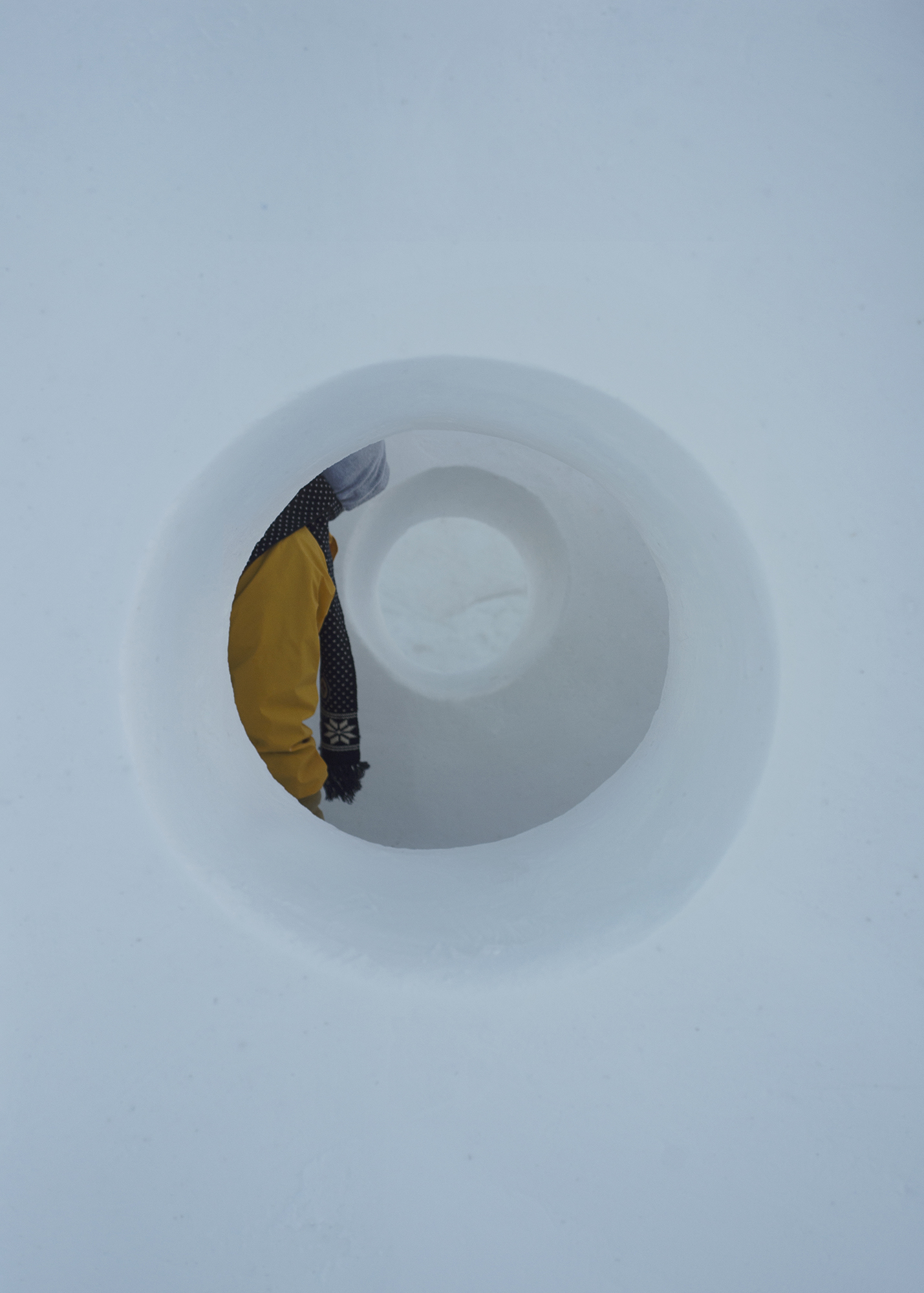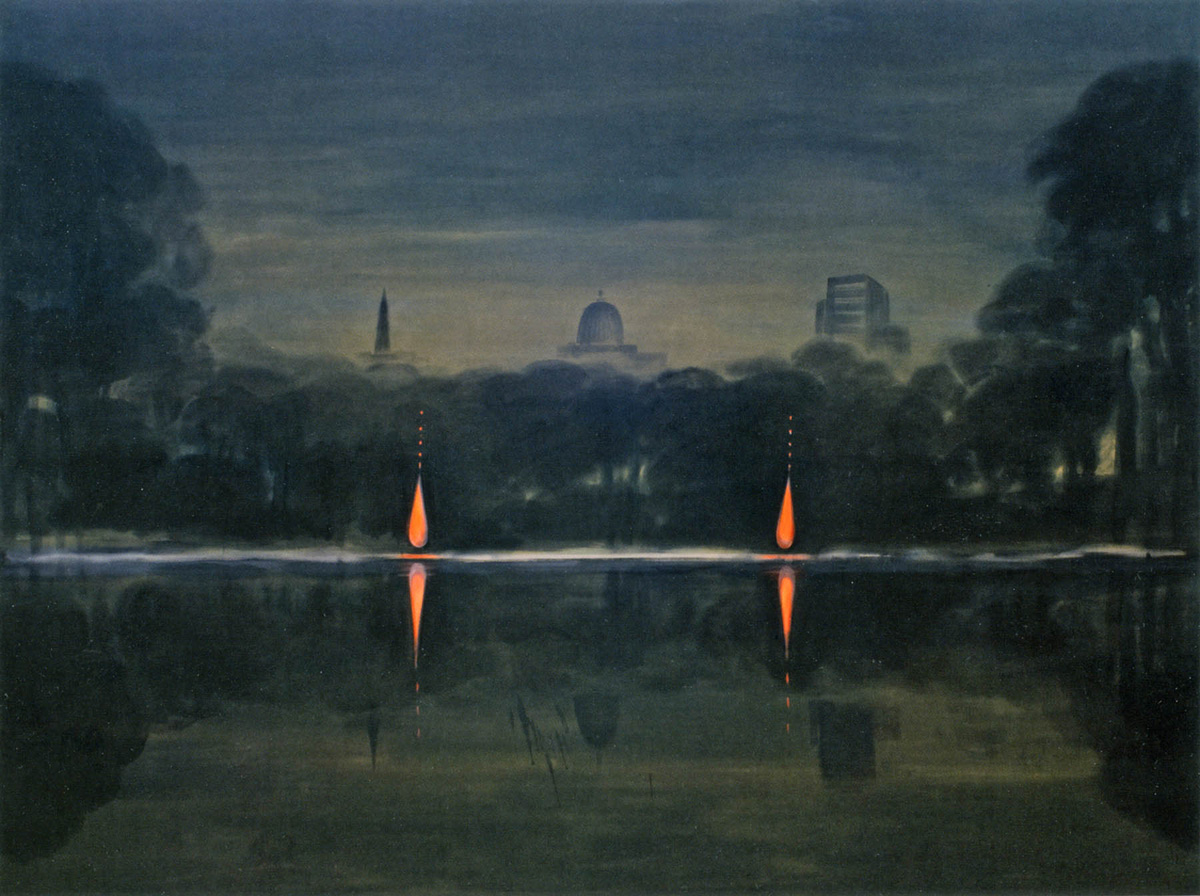 Wanda Koop. Native Fires. 1996. Collection of The Winnipeg Art Gallery.
Design Thom Fougere & Wanda Koop
Location Nestaweya River Trail, Winnipeg, Canada
Completion January 2023
For The Forks Winnipeg
Collaborators Wanda Koop, The Forks, Peter Hargraves, Sputnik Architecture, Anvil Tree

Copyright Thom Fougere Studio 2023